The British luxury builder Glider Yachts is now building its first SS18 prototype. The futuristic multihull design might look like one of the many more innovative inspiring yacht concepts but it is actually pretty real.
The beginning of the construction works on the first SS18 prototype was announced by Glider Yachts, after the necessary project funding of a £100 million was provided by a consortium of private investors.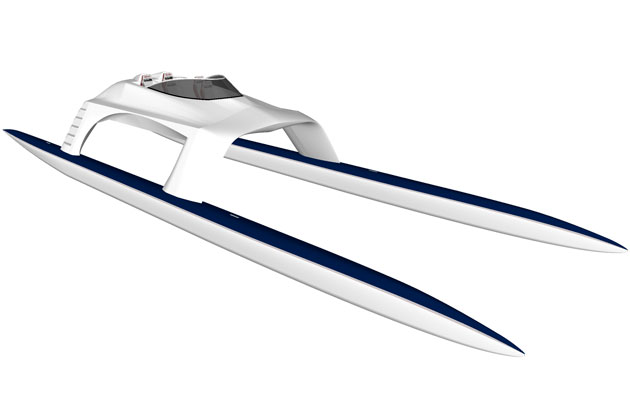 Image: syog
The contract was signed with the UK-based engineering company Burgess Marine, which will have the authorization for the building of all future newly ordered 18 metre yachts in their facility.
According to Nick Buckland, the Glider Yachts Chairman, it took seven years for the unique sports boat of the Glider Yachts fleet to be designed and developed.
The 60-foot Glider Yachts SS18, which stands for Super Sport 18, features a unique hull form, a proprietary Stability Control System (SCS) and an innovative propulsion system, powered by four 260hp Rotax 4TEC engines.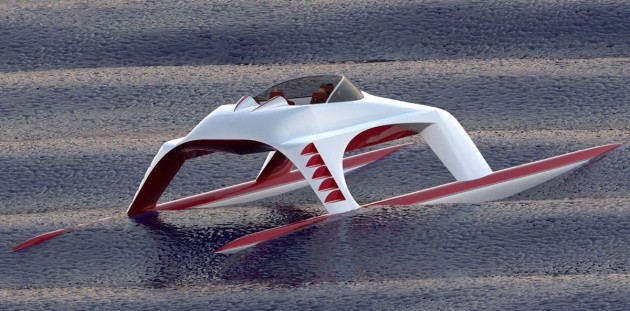 Image: syog
The Stability Control System tunes the yacht at sea to the different weather conditions, which give the ability to glide over the wavy water surface enjoying a comfortable ride at speed over 70mph.
The multihull cruiser SS18 is due to be launched this summer in UK and will be officially presented in late September at the Monaco Yacht Show.
"We are absolutely thrilled to be starting the build of the first of our exciting Glider Yachts range," said Robert McCall, the Glider Yachts' Chief Designer and Managing Director.
Image: syog
The SS18 prototype is the first in three yacht ranges from Glider Yachts. Next glider models are planned to be designed much larger and faster with hull lengths of up to 265ft and maximum speed of 87 knots.
The Glider SS18 model price is estimated of approximately £475,000.