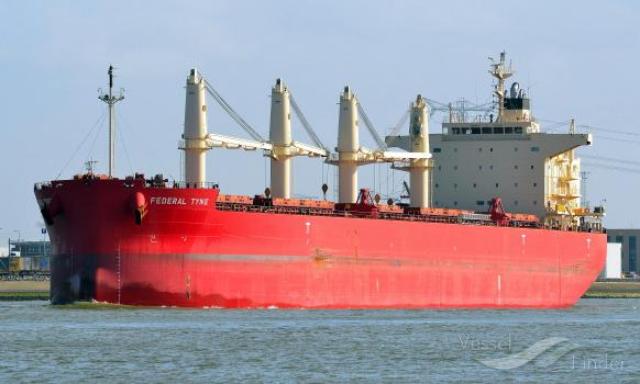 Canada-based shipowner Fednav has reported taking delivery of three bulk carrier vessels since the start of 2015.
The Japanese Shin Kurushima Shipyard was recently responsible for delivering two 58,000-DWT supramaxes to the company – Federal Cardinal and Federal Crimson. The two vessels were hired via a long-term charter deal.
Fednav's fleet has also been joined by the Federal Baltic, which is the first entry in a total of 12 owned 34,000 DWT box-hold Seaway-size carrierships.
The vessel which went fully operational this month at Oshima Shipyard is designed to carry cargos of steel, grains and other various bulk commodities out of the Great Lakes.
During Q1 of this year, Fednav put a lot of effort into upgrading its current fleet via the installation of a number of eco-friendly systems.
On April 15th, the company revealed a 12-ballast-water-treatment-system order for the purposes of its vessels that are being manufactured at the moment. The BallastAce systems were developed by the Japan-based JFE Engineering Corporation.
With this swift move Fednav has managed to place itself as Canada and the Great Lakes' very first shipping company to announce the installing of a ballast water treatment system, ahead of the appointed regulatory requirement.