The National Shipping Company of Saudi Arabia, the Bahri, which is the exclusive oil-shipper for Saudi Aramco, has signed a contract for the building of five VLCC oil tankers with the South Korean shipbuilder Hyundai Heavy Industries.
The new five very large crude tankers will be built and delivered by Hyundai to Bahri during 2017.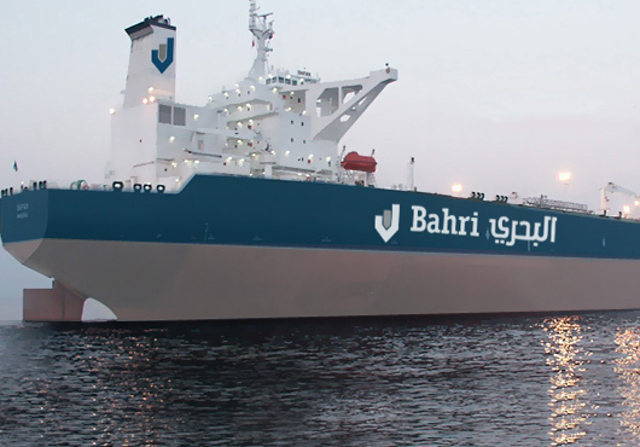 Image: Bahri
The ordered oil tankers are reportedly designed to the latest international technical specifications and are fitted with environmentally-friendly specifications and high efficiency in fuel consumption, with a capacity of 300,000 DWT each one of them.
Saidi's Bahri also has the intention to buy five more tankers. The company did not say how much it would pay for them, but it was reported earlier this year that Bahri were considering a major newbuilding program and the deal is rumoured to be worth US $ 1 billion.
After a deal, first announced in 2012 and finally completed in 2014, when Bahri bought the marine unit of the Saudi's Aramco, it became the sole provider of VLCC shipping services to the oil giant.
According to Bahri's financial report from April, the company's net profit for the first quarter of 2015 is 398,4 million riyals, which is more than doubled compared to previous periods.