Nearly 82% of the membership of the International Longshore and Warehouse Union (ILWU) voted overwhelmingly to approve a new contract that should ensure labor peace at West Coast ports for the next few years.
Workers' vote was necessary for the ratification of the agreement reached in February with employers represented by the Pacific Maritime Association (PMA). The five-year contract, which is retroactive to July 1, 2014, will expire on July 1, 2019.
The San Francisco's headquarters of the International Longshore and Warehouse Union stated that 82 percent of the rank-and-file votes were cast in favor of the contract, which is 7% more in compare with the positive vote from the previous signed contract in 2008.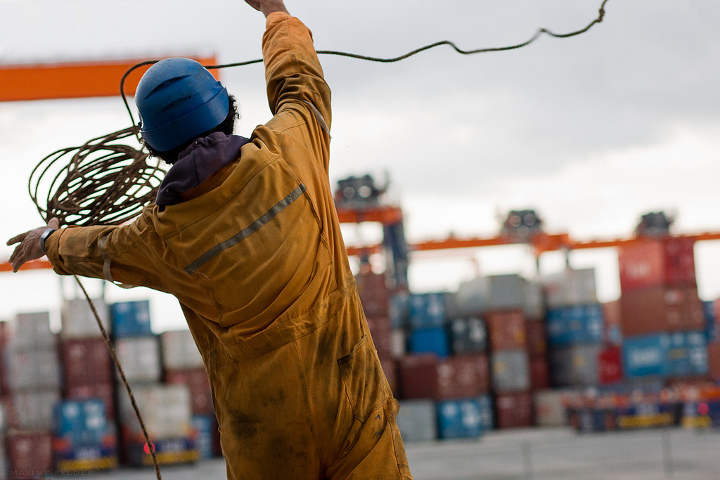 Image: wiki
Robert McEllrath, the ILWU International President said:
"The negotiations for this contract were some of the longest and most difficult in our recent history. Membership unity and hard work by the Negotiating Committee made this fair outcome possible."
The contract ratification will provide approximately 20,000 jobs in 29 west coast port communities.
ILWU said that the contract included improved employer-funded medical benefits, an increase of wages, pensions and job safety protections and would provide as well an improved system for resolving job disputes.
All the monetary issues during the negotiations did not cause significant problems.
The new contract agreement was ratified by the members of the Pacific Maritime Association on May 20.
Jim McKenna, the PMA President and CEO said:
"This contract provides an important framework for the hard work ahead to overcome new competitive challenges and to continue to position the West Coast ports as destinations of choice for shippers worldwide.From San Diego to Bellingham, these ports have long been the primary gateways for cargo coming into and leaving the United States, and our interests are aligned in ensuring they can effectively, and efficiently, handle the capacity growth that drives economies and jobs."