Hyundai Heavy Industries has accomplished a splendid achievement by delivering its ship number 2,000.
Having delivered its first vessel in 1974, on May 22 the shipbuilder delivered the Ocean BlackLion, an oil drillship, to Diamond Offshore at the shipyard in Ulsan.
HHI official commented:
"It is a big record that companies in Europe and Japan, which has a longer history in shipbuilding than those of Korean companies, have yet to accomplish."
Te building of the first HHI shipyard commenced back in 1972 in a fishing village in Mipo Bay, Ulsan. The first completed vessel was a 266,000-tonne VLCC.
In March 2002 the company delivered its vessel number 1,000. Ten years later the ship delivers of the company reached gross tonnage of 100 million.
So far, the statistics show that HHI has delivered 2,000 ships to 308 clients in 51 countries around the globe. The top position is for Greece – 254 vessels, second is Germany with 238, 120 were delivered to Japan and Denmark took delivery of 101.
When divided by ship type, the largest share goes to container ships – 583, second are tankers – 232, third are the VLCCs with 147 units.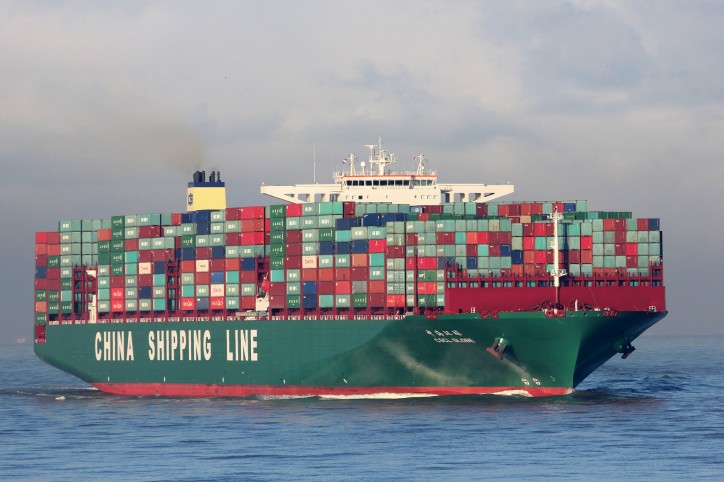 The largest in the world container vesssel, CSCL Globe, built at HHI, Photo: Hannes van Rijn