MLS-II Nampo, Korean Navy's second minelayer, has been launched at the Ulsan shipyard of Hyundai Heavy Industries (HHI).
The first Korea's minelayer, MLS-560 Wonsan, was delivered back in 1997.
MLS-II Nampo, which is a next-generation stealth minelayer, is 114 m long. Its width is 17 m, with depth of 28 m, it has a displacement of 3,000 tons. The vessel can accommodate a crew of 120.
The MLS-II Nampo has the ability to lay very quickly a big number of mines precisely at the designated spots. The delivery of the stealth minelayer has been scheduled for October 2016.
So far, the Korean Navy has taken delivery of 71 naval ships from HHI – two Aegis destroyers, three submarines, three destroyers and twelve frigates/patrol vessels.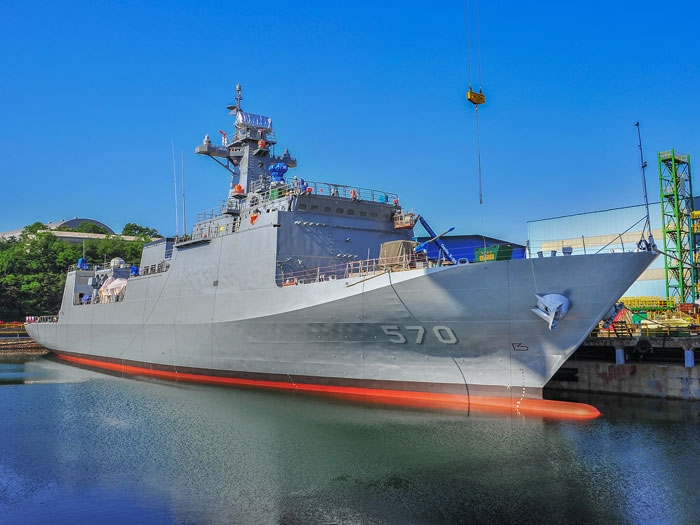 Image: HHI