The French container giant CMA CGM, which is the third largest container carrier in the world, has announced that it will expand its trans-Atlantic network, starting to call the Helen Delich Bentley Port of Baltimore (USA) in the end of May.
The Baltimore Port has been added to CMA-CGM's Liberty Solo service as part of port rotation link between seven U.S. ports and Europe, where four vessels, each with a 1,800-2,000 TEUs capacity, will be used.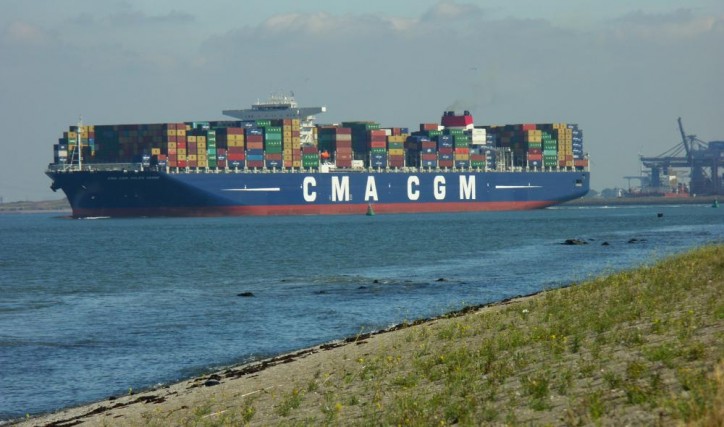 Photo: Krijn Hamelink
The new CMA CGM transportation service "Vespucci" will be supported by 15 4,500-TEU vessels, which will connect the ports of Antwerp, Rotterdam, Bremerhaven, Le Havre, Southampton, New York, Norfolk, Charleston, and Savannah.
According to James J. White, the Executive Director of the Maryland Port Administration, the news for adding the port of Baltimore to the US calls of the French shipping giant will greatly help not only all workers in the port, but will be generally beneficial for the economic development in the region.
"CMA-CGM is one of the largest container shipping companies in the world. It is a tribute to the abilities and reputation of the Port of Baltimore as one of the most efficient container ports on the East Coast that a container company of this magnitude decides to bring their business to Maryland, " he said.
Some of the largest vessels in the world may call the Baltimore Port because of its 50-foot-deep channel and container berth. The port offers as well fast container ship to shore service with approximately 40 containers moves per hour for each crane.
In 2014 the Baltimore Port set a record of 29.5 million tons of international cargo, transferred through the public and private marine terminals, with estimated value of nearly USD 53 billion. It is ranked in the ninth position for the total dollar value of cargo and in 13th for cargo tonnage for all US ports.
The news for the CMA CGM returning to the Baltimore Port came after the announcement of Maryland Governor Larry Hogan for 913,139 tons of general cargo and 49,971 containers that were handled at the Helen Delich Bentley Port of Baltimore through its public marine terminals in March, setting two new monthly records.
The last call at Baltimore Port by vessels of the French container carrier CMA CGM was in 2008, when its joint weekly service with China Container Lines was discontinued.
The new shipping service of CMA CGM will be operated in collaboration with German liner Hamburg Sud Group and United Arab Shipping Co., which is jointly owned by six Arab states in the Persian Gulf.