The world's first Green-ship Equipment Test Certification Center was officially opened in Gunsan, Jeonbuk by the Korean Register, member of the international classification society (IACS).
The Korean Register will manage the large-scale facility valued for 30bn won (USD 29.4 million), where green-ship equipment will be tested, evaluated and certified.
The center was built with the full support of the Ministry of Oceans and Fisheries of Korea and the governments of Gunsan City and Jeollabuk province.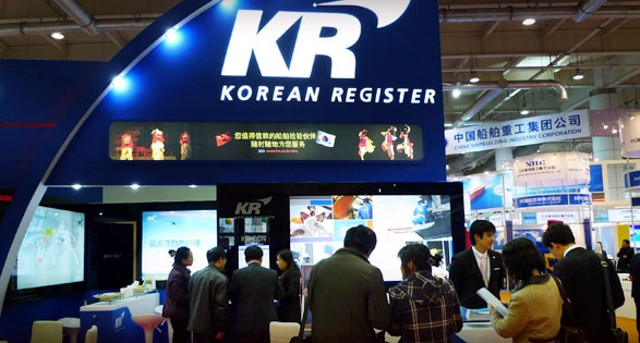 Image: krs.co.kr
Additionally, in the certification center joint R&D projects, in cooperation with manufacturers of marine equipment related to the green-ship technology, will be carried out. These projects will be beneficial for the test and certification business in Korea, along with all related to them operational services.
By working on the international standardization of eco-friendly ships, the Korean Certification Center will meet and cover the requirements of the International Maritime Organization (IMO) regarding the reduction of greenhouse gas emissions and the maritime pollution.
The expectations for the new center are that it will start to operate as an international hub for eco-friendly ships, when the new certification system for the green ships technologies is introduced and settled.
Part of the authorisation work of the center will be the testing and evaluating of core green-ship equipment and machinery, along with the technical services for their operation. Among these are: testing, evaluation and analysis of diesel engines; precise measurement and analysis of ship's combustion and emissions; evaluation and control over fuel usage, material corrosion and anticorrosion; analysing and evaluation of thermal control, hybrid power and fluid application systems.
The KR Chairman and CEO, Dr. B.S Park, commented the opening of the new international certification center:
"This centre was created to provide our clients with holistic services covering technical consulting, engineering and certification. We are delighted to be the world's first centre to offer a one-stop service for testing and certifying green-ship components and machinery in a single location. Our centre is equipped with the required high-quality facilities and technology for test, evaluation and certification. As a rule provider, KR not only delivers accurate technical services but also assists clients to achieve economic efficiency. This is a further example of KR operating beyond compliance and I am confident that this new facility will help our clients enhance their technical quality which will, in turn, have a positive effect on the shipping industry as a whole".