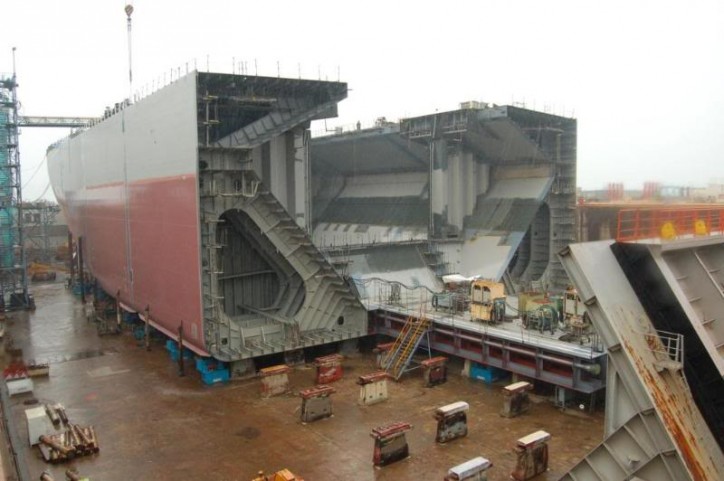 The International Maritime Organization is to conduct a verification audit of the goal-based new vessel construction standards that have been submitted by the International Register of Shipping.
IRS happens to be the single Recognized Organization excluding the International Association of Classification Societies (IACS) to have managed to develop and submit structural rules that are in compliance with MSC 296 (87) regarding bulk carrier vessels and oil tankers in accordance to the IMO December 2013 deadline.
On the IRS Management's behalf, Panos Kirnidis, Group Vice President commented:
"IRS has managed to cope with significant technical as well as commercial obstacles in order to be in full compliance with the appointed guidelines and deadline, but by investing in the research and development processes regarding the new goal-based rules and standards we will now be able to seize a large part of the 30% of vessels outside the IACS purview."
A total of thirteen classification societies have submitted their respective GBS verification requests. The audits' outcome is to be submitted to the MSC in the month of May next year. If the construction rules are to receive the necessary approval they are going to be applied to oil tankers and bulk carrier vessels constructed on or after the 1st of July, 2016, thus limiting the survey and certification processes of these kind of ships to the above-stated thirteen societies.
Along with developing the Goal-based Standards, IRS has made large investments in the field of new information technology systems, such as the newest in the aspect of Enterprise Resource Planning Software and a bespoke platform called E-Ships.
"E-Ships is going to give that big push IRS needs in order to get into the major leagues. Basically it is an innovative customized software solution which makes it possible for our in-house teams as well as external users like flag states, port authorities and shipowners to have access to information required for the monitoring and managing of workflows in real time. The platform is in compliance with IMO's RO Code's stringent requirements regarding transperancy," commented Jay Karumathi, Technical Director of IRS.
The owners and respective managers of 1,500 IRS-classed vessels are going to be the primary benefactors regarding the IRS' Goal-Based Standards and its newest information systems platform.