It is now 2 days after a Chinese cruise ship, carrying 456 people, capsized and sank on the Yangtze river.
The last 24 hours another 39 bodies were recovered, reaching a total of 65 dead people.
Angry families gathered at the disaster site to demand answers from the officials for their relatives.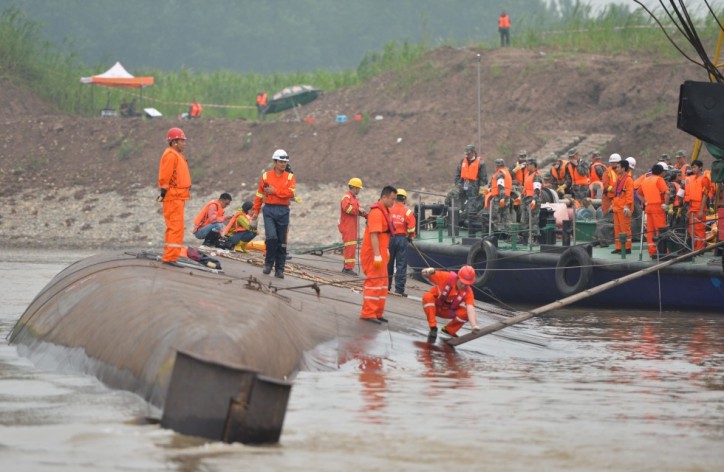 Image: SCMP
More than 370 people are still missing after the Monday's tragedy. Rescuers are not giving up their search of the ferry, they continue cutting holes through ship's upturned hull to get better access.
Many family members, frustrated to the Chinese authorities for the lack of information, hired a bus to make the eight-hour journey from Nanjing to Jianli county in Hubei, where the ferry sank.
Thursday morning, the Nanjing deputy police chief told the relatives, they could go to the disaster site only in the daytime.
Most of the relatives have asked the government officials to release the names of survivors and dead. Other family members questioned why most of those rescued were crew members and why the ship did not dock in the storm. Also, why the rescued captain and other crew members had time to put on life vests, but did not sound any alarm.
Police have detained the Eastern Star captain and chief engineer for questioning. An initial investigation found that the ship was not overloaded and had enough life vests for everybody on board.
Local media said the ship disaster on the Yangtze River was the worst recorded, comparing the tragedy with another one from 1948, when the Kiangya steamship blew up on the Huangpu river, killing over 1.000 people.
Relative news:
Chinese ferry sinks in Yangtze river with more than 400 missing