A China-registered feeder box ship sunk this morning near the Chinese port of Guangzhou. All crew members are rescued and in a good condition.
Guangzhou Maritime Safety Administration reported that, the cargo vessel Xin Hong 328 sank around 4:50 am local time, when it passed through the waters near Shajiao Anchorage of the Guangzhou port.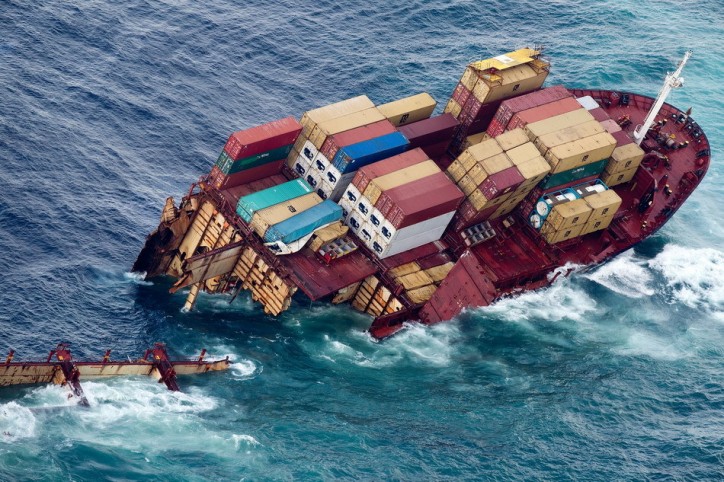 Image: cnnb.cn
The vessel was loaded with 72 containers and was en route from Hong Kong to Dongfa pier in the Nansha port.
All eight crew members were plucked out of the water in time by four patrol boats, dispatched to the scene by Guangzhou Maritime Safety Administration.
Around 05:30 am local time, all of them were rescued.
The Guangzhou Maritime Safety Administration has imposed traffic control in the waters near the incident site, as some of the ship's containers fell into the water and disrupted the shipping traffic in the area.
It is still unknown what caused the incident. Salvage works also have been instigated.