Тhe Singapore Exchange Ltd. is aiming for an expansion in the energy sector and is also putting consideration into the creation of a global market regarding spot trading of liquefied natural gas (LNG) along with the creation of an Asian benchmark for crude oil, as commented by its president on Tuesday.
It received significant stimuli for its effort in the later part of 2014 after SGX purchased a majority stake in Energy Market Company (EMC), which is responsible for providing electricity spot prices in Singapore.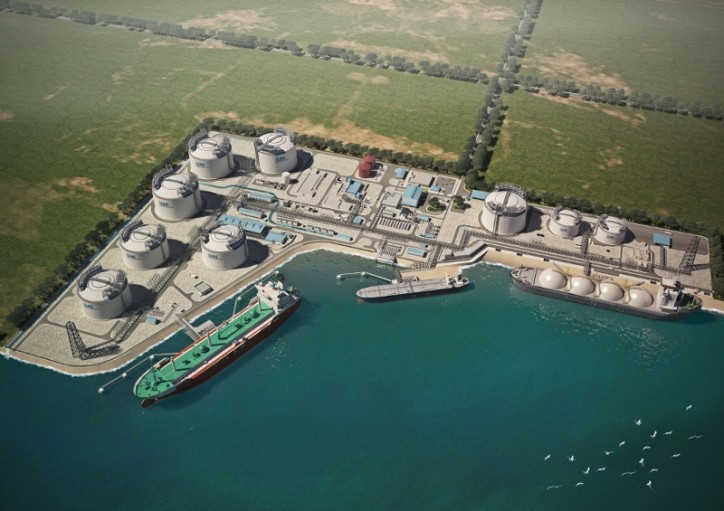 "We initiated an electricity futures contract using as basis exactly that and we plan on looking into the development of other various energy products. We are to look at aspects and areas that might provoke interest in the context of the Asian market, where businesses are moving from long-term contracts to spot operations," commented Muthukrishnan Ramaswami, SGX President, in front of reporters at London's International Derivatives Expo.
By opting to part ways with long-term contracts in iron ore, SGX gained the opportunity of creating quite the prosperous business model in that particular commodity, where the volumes of derivates that are being traded on the exchange have managed to almost double every single year since they were launched back in 2009, with an amount of 550 million tonnes in 2014.
"Currently, LNG is being subjected to go through that same transition due to the increased volume of sea-borne trade. There are a lot of storage facilities coming up in Singapore as well as Asia in general, so the market is definitely developing at the moment," Ramaswami added.
"SGX has high hopes that it will be able to employ EMC as a platform to serve the purposes of its expansion process regarding other types of energy products. The company might easily operate a LNG spot market or a spot market for the purposes of other energy markets. No specific time frame was in place for venturing into the LNG market, but it was by no means to be imminent due to the fact that it may take years to achieve the proper development of new physical markets" he further said.

"We also had hopes for creating an Asian benchmark in crude oil, thus adding to the two current benchmarks – Brent for Europe and West Texas Intermediate (WTI) for the U.S., but it would be rather challenging to do so. The liquidity usually is present in the major contracts, so it is fairly difficult to go ahead and successfully develop something of that sort," Ramaswami commented.
The product line of SGX does not consist strictly of commodities, as it features equities and various financial derivates like interest rate swaps. The commodity sector consists of coking coal, iron ore, rubber, freight and gold.