Next week, one of the biggest Tall Ships in the whole world is going to sail into the port of Dublin and remain there for five days.
The 1,800-tonne Cuauhtémoc has a length of 270 feet and is 30 feet high. She will be open for the public to visit free of charge while berthed at Sir John Rogerson's Quay.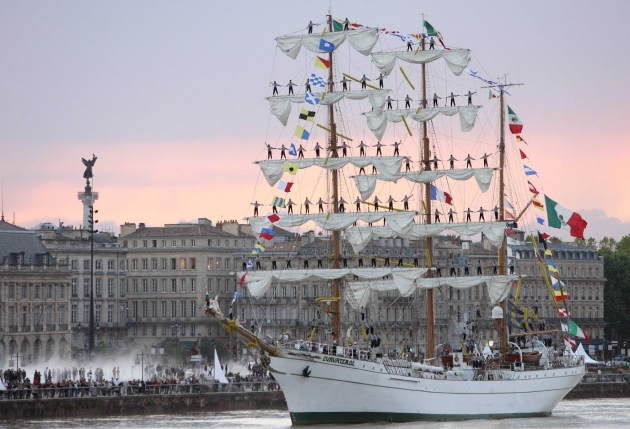 The vessel is going to arrive in Dublin on Wednesday, June 17th with 225 seafarers aboard.
The visit comes along the lines of the 40th anniversary festivities in regard to the establishment of the diplomatic relations between the countries of Mexico and Ireland.
On Sunday, June 22nd the ship is going to be visited by President Michael D. Higgins and Sabina Higgins, his wife.
Cuauhtémoc is a sail training ship that is part of Mexico's navy and travels all around the globe as an advocate of friendships and good will. The vessel is under the command of Captain Pedro Mata.
"In 2015 we get to mark the 40th anniversary of the establishment of the diplomatic relations between Mexico and Ireland. This serves as a key milestone that allows Mexico as well as Ireland to showcase academic, trade and investment co-op efforts and to share in cultural and artistic exchanges between our two countries," commented Carlos Garcia de Alba, ambassador of Mexico to Ireland.
Eamonn O'Reilly, Dublin Port Company Chief Executive commented that "the visit serves as a perfect opportunity to take a closer look at this fine vessel and to enjoy Mexican maritime culture."
This current visit is going to be the ship's 4th one to Ireland's waters. The last time Cuauhtémoc came to Dublin was along the lines of the Tall Ship Races in 2012, when she got to welcome more than 23,000 visitors aboard.
Current position of Cuauhtémoc