Mitsui O.S.K. Lines, Ltd. made an announcement regarding the establishment of MOL Auto Carrier Express (MOL ACE) as a global car carrier service brand, which is one of its leading business sectors. MOL is going to begin using MOL Ace from the 1st of July, 2015.
The company's car service network features offices and agencies spread around the globe in roughly 140 countries, and the MOL Group is responsible for operating approximately 120 car carrier vessels in order to comply with the global transport needs of its clients. The vessels also are tasked with transporting other various large cargoes like machinery and trailers employed for construction purposes along with automobiles, trucks and buses. The company also is a provider of a wide range of related services like coastal transport, overland transport of completed vehicles and also manages terminal operations in 6 countries, primarily in Asian markets demonstrating a high level of growth.
Back in 2012, MOL launched the Emerald Ace, the first newbuilding hybrid car carrier in the world, thus making a significant step forward in the aspect of eco-friendliness. Back in April of this year, the company made an announcement regarding the FLEXI series, a next generation of car carrier vessels, that will feature an all new deck design. The MOL ACE brand comes as another edition in the long history of the company with vessels that feature Ace in their respective name, serving as a reminder of the decades of numerous innovations in environment-related issues and higher levels of technology and safety. The brand serves as further proof of MOL's determined effort of building on the said traditions as it continues to expand and grow in today's global market.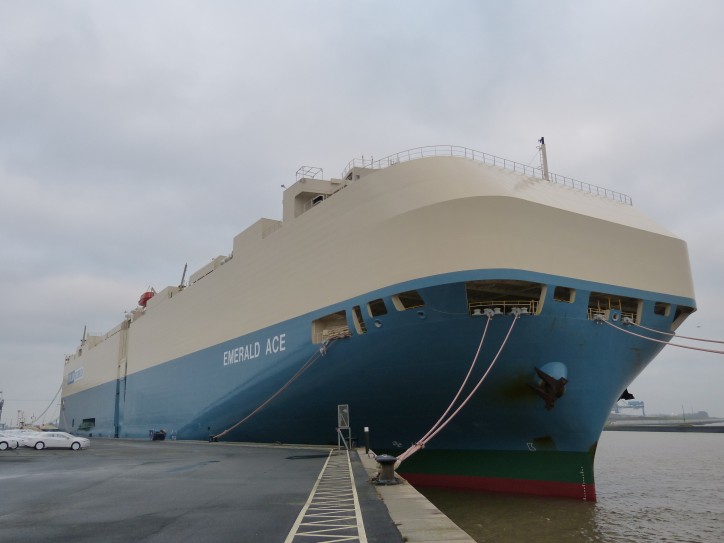 Photo: Hartema / Heyken
MOL is going to market its carrier service operations completely employing its worldwide network under the MOL ACE brand, founded on the themes of reliability and safety, as well as continue to comply with the diverse needs of its customers as it always has.