Konecranes has received an order for four rubber tyred gantry (RTG) cranes from Branch Damietta Container and Cargo Handling Company in Egypt.
After the delivery of six RTGs to Damietta in 2009, this will be the second Konecranes RTG delivery to the Egyptian port, which proves the popularity of the branch among the crane operators.
The RTG cranes ordered for Damietta have high-performance characteristics such as 16-wheel RTGs with a lifting capacity of 36 tonnes, a stacking height of one-over-five, and a stacking width of seven plus truck lane wide.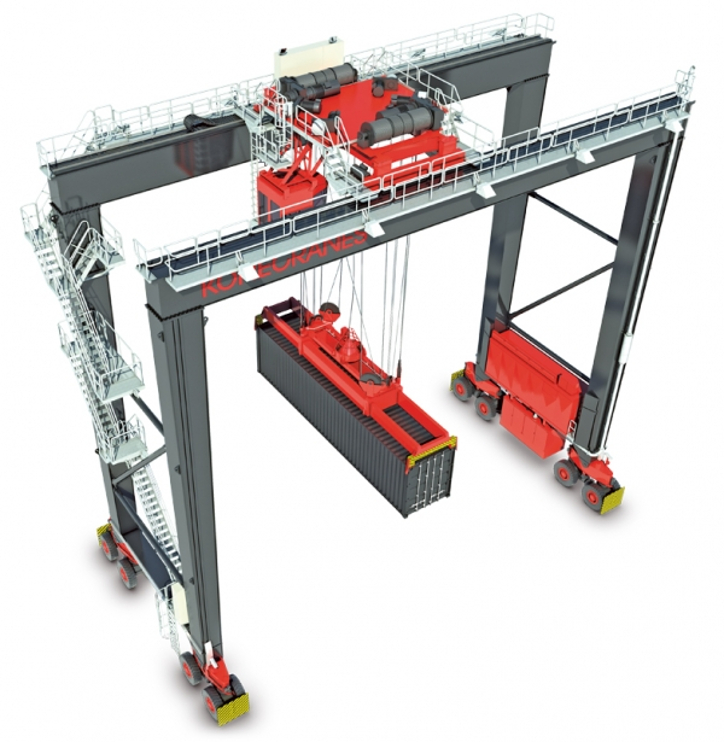 Image: Konecranes
In order to prevent container sway and to improve the container-handling performance, the Rubber Tyred Gantries will be equipped with Konecranes' active load control system.
The cranes are expected to be delivered in the middle of 2016.
Admiral Mohamed Saad Zaghloul, Chairman of Branch Damietta Container and Cargo Handling Company, said:
"This investment is part of our expansion plans for the future and we are looking forward to receive these cranes, which will be similar to those already delivered by Konecranes. Our crane operators are very satisfied with the operational performance of these RTGs."
Over the last few months Konecranes has secured many orders, including its sixth RTG delivery to TCV Stevedoring Company S.A. in Valencia, Spain and an order for four RTG cranes at GCT Canada.