It has been a fact that many shipping companies are pursuing larger vessels.
UK-based market consultancy Clarkson Research Services estimated in February that in 2015, global container fleet capacity will rise 5.8 percent year-on-year.
According to a report that Clarkson published on May 20, new orders have already passed the 20,000 TEU mark in 2015 with a series of 21,000 TEU vessels contracted by Hong Kong-based container shipping company Orient Overseas Container Line at Samsung Heavy Industries in March.
The world's largest containership now carries more than 19,000 TEUs, and 22,000 TEU ships are expected to begin operation in the near future.
According to the ITF, an inter-governmental organization at the Organisation for Economic Co-operation and Development, the average capacity of containerships has doubled over the past decade. The trend has been driven by the search for economies of scale.
A mega-ship has the advantage of lower costs for each container (in construction, fuel and operating expenses), especially on the competitive trading routes between the Far East and the EU, where freight sizes are large.
Meanwhile, in order to avoid catastrophic structural failure in the construction of large container ships, new global requirements were adopted by the International Association of Classifications Societies (IACS).
Most likely the new requirements will increase the price tag for carriers, reducing in the same time the economies of scale carrier operators gained via massive ships.
The adoption of the new unified requirements came after a Japanese government report from March, which recommended amending of ship design requirements. The report was released after the break-up and sinking of the MOL Comfort off the coast in Yemen in 2013.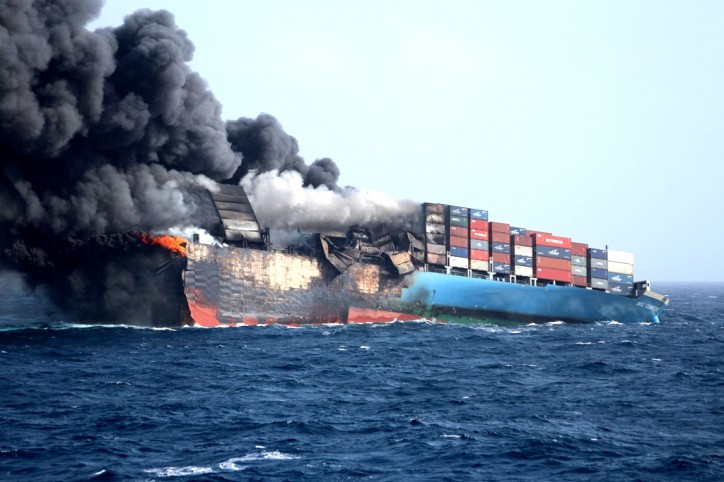 On June 17 in 2013, the containership was en route from Shanghai to Jeddah loaded with 4,382 TEUs, when it broke into two parts. The nominal capacity of the ship was 8,111 TEUs. The estimated value of the losses was between $200 million and $500 million.
According to a report by Japan's Committee on Large Container Ship Safety, the ship broke up because sea loads exceeded the ultimate strength of the ship's hull girders.
The new requirements for the container ship design will be operative from July 1, 2016. The shipbuilding companies will put their efforts to seek opportunities how to strengthen container vessels. Most probably it is going to happen by using costlier steels that are more resistant to cracking.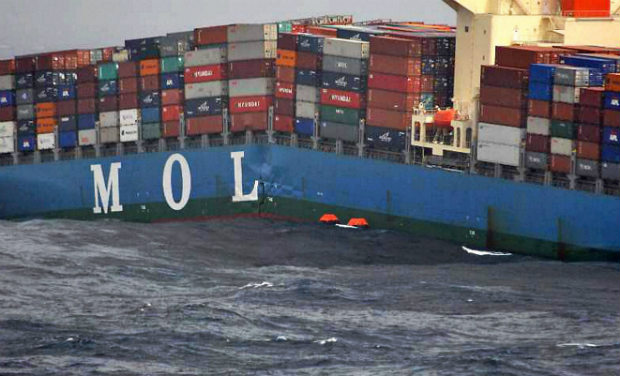 Image: archive deccan chr
Mainly the hull's constructing has to be so strong and resistable, because it has to mitigate bi-axial stresses caused by lateral loading, the whipping effect on vessels and a revised wave bending magnitude and longitudinal distribution.