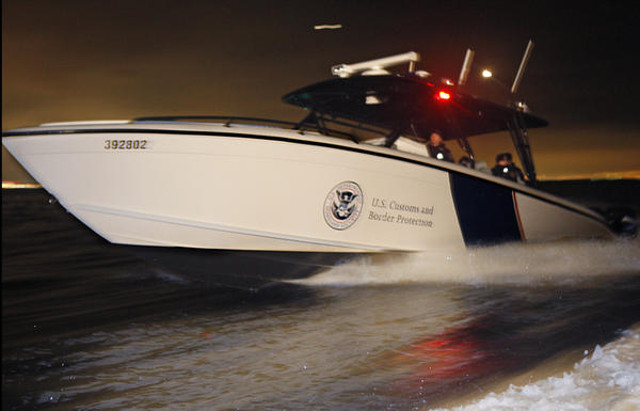 A woman died after a collision between a suspected smuggling boat and a U.S. Customs and Border Protection (CBP) vessel off the coast of San Diego County today (June 19).
CBP authorities spotted a suspicious boat early Thursday morning off Encinitas (California), that was carrying 20 people, suspected of trying to enter the country illegally.
According to CBP spokeswoman Jackie Wasiluk, authorities ordered the skipper of the 26-foot-long boat to stop and fired warning shots when it kept going.
After the suspected smuggling boat failed to comply, the two vessels collided and the boat capsized and sank.
CBP agents pulled out all 20 people of the water. One woman was unconscious and the US Coast Guard responded to airlift the woman from the CBP vessel. She died later at a hospital and several others were treated for slightly injuries.
Later, the Bureau of Customs and Border Protection confirmed the Mexican nationality of the 20 people. All nineteen of them are in custody and the woman's death is under investigation.