Hours after reopening the St. Lawrence Seaway following the incident with the cruise ship Saint Laurent , a second mishap occurred.
The incident occurred near Summerstown (Ontario) at 1 a.m. on Sunday (June 21) and involved the 30,000-DWT bulk carrier Tundra.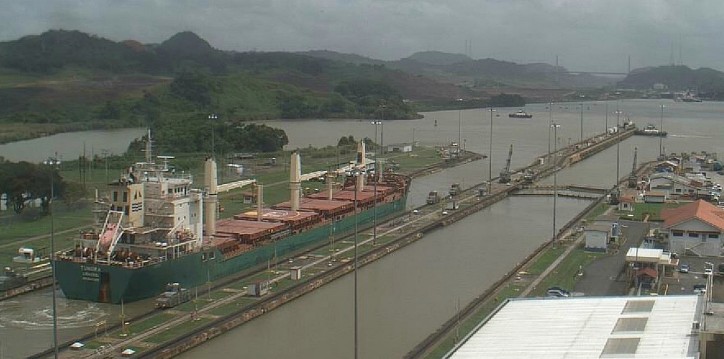 Tundra in the Panama Canal. Photo: DS Tweedie
The Canada's Transportation Safety Board (TSB) has deployed a team to assess the situation.
Having been closed for 42 hours, the navigation on the St. Lawrence Seaway had resumed nine hours prior the grounding. The suspending of the navigation followed the incident with the cruise ship Saint Laurent, which hit a bumper in the Eisenhower Lock chamber. The incident resulted in 30 injured passengers.
According to local media, the Cyprus-flagged Tundra was involved in another grounding incident back in 2012. It was then caused by fatigue and communication problems between the pilot and bridge officers.
Tundra (IMO number 9415208 and MMSI 209015000) was built in 2009. The 179– meter bulk carrier is owned by Canfornav.