At around midnight local time on June 22, freighter Jindal Kamakshi issued a distress signal, while it was en route to Mundra, India.
The crew reported that the general cargo vessel is disabled and drifting north off Mumbai with water ingress and danger of sinking.
The ship's last reported location was 19 28N 072 27E, about 15 nautical miles off shoreline and 40 nautical miles off Mumbai in the Arabian Sea.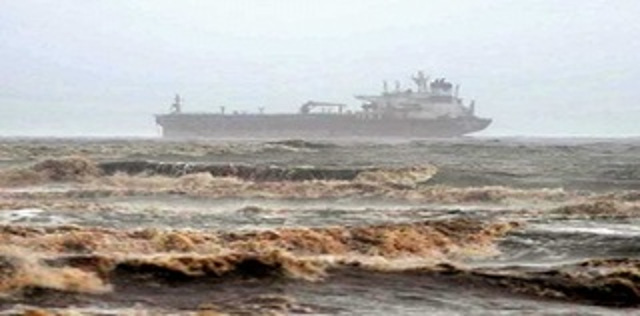 Image: dnaindia
On board the vessel there were 20 crew members. As reported, the seamen were trying to stop water ingress and take control over the flood.
Indian Navy rescue teams were at stand by position in order to evacuate the crew.
During the last hours, Indian Maritime Authorities informed that situation on board Jindal Kamakshi deteriorated and became too risky for the crew.
All seamen, including the ship's Master, were airlifted by Indian Navy helicopters. There is no information for injured people.
General cargo vessel Jindal Kamakshi was built 2009 and registered under Indian flag.
The vessel is owned and managed by the Mumbai-based JINDAL WATERWAYS LTD.
The India's Defence spokesman informed that the other side of the ship's tank has been flooded to stabilize the vessel, which was sinking from one end.
The ship is said to be stable now, and the efforts are on to prevent it from drifting towards Mumbai shore lines.
"Considering the sea state in the area, we are keeping a close watch on the situation and keeping close to evacuate the vessel should the situation worsen," he said.
Preliminary investigation show that the water ingress and the current sinking of the ship is due to bad weather and rough sea, but the main cause of the breach is still unknown.