Indonesia's government-owned firms, ministries and institutions are going to receive a ban, disallowing them to order vessels abroad as national shipyards are fully capable of complying with demand levels, as commented by Joko Widodo, Indonesia's President.
While on a visit at Batam's PT Anggrek Hitam shipyard, he said that he would ask the government-owned shipping firms, ministries and institutions to formulate a list of vessels needed in the upcoming years.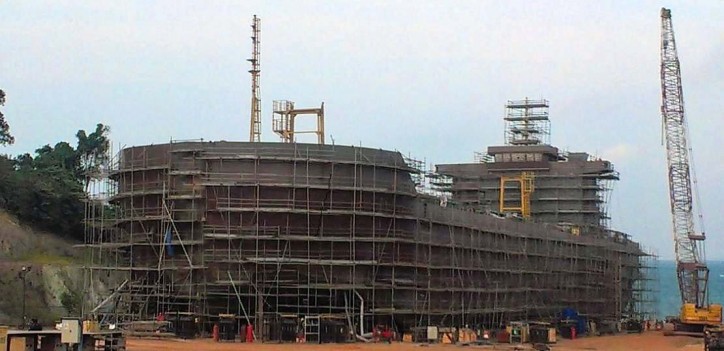 Photo: PT Anggrek Hitam
"Batam has 104 shipbuilding industries. After completing my visit I am going to call upon officials from all government-owned companies, the ministry of transportation, the ministry of defense, the ministry of fisheries and marine resources, PNG Gas company, government-owned PT Pertamina oil company and order them to stop ordering vessels from foreign shipbuilders," Widodo said.
According to him, the shipbuilding industry has to be put among the top of the list of priorities, given Indonesia's efforts of trying to better connectivity via sea toll road development procedures.