After the the start of filling with water in the area around the new Agua Fria locks in Gatun, on the Atlantic coast earlier this month, the Panama Canal took another step forward to the completion of its Expansion project.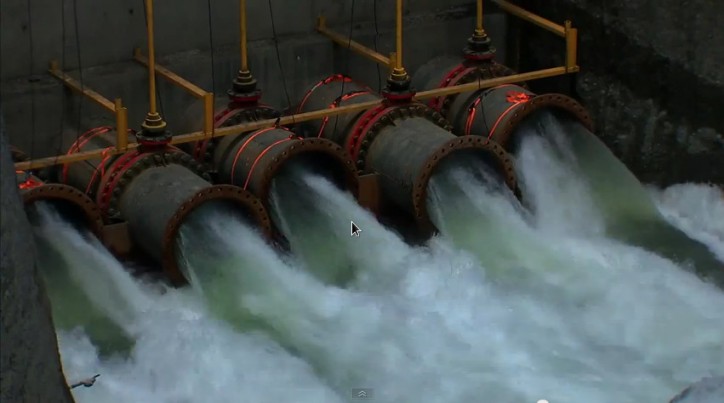 It was announced on Monday by the Panama Canal Authorities that Cocoli's locks on the Pacific side were started to be filled with water.
Panama Canal Administrator CEO, Jorge L. Quijano commented:
"Earlier this month, we reached one of the most important milestones of the program through the filling work of the Atlantic locks; now moving on to the Pacific side, we take great pride in the work done so far and are eager to bring the full program to completion."
The initial phase of filling will take approximately five days. During this time, the Canal will gradually raise the water level within the lower chambers of the new locks, pumping in approximately 50 thousand cubic meters of water per hour from Gatun Lake.
For the filling operations will be used powerful electric and diesel pumps, designed specifically for the job. The electric pumps are expected to provide 30,000 gallons of water per minute each. Additionally, a network of 13 diesel pumps will work to pump 7,000 gallons of water per minute each, filling the lower chamber at a rate of nine inches per hour.
The same process will then fill the rest of the Atlantic sections of locks, reaching a water level of 27 meters above sea level. Tests and inspections are expected to take approximately four months.
Each lock features three chambers, nine water-saving basins with a filling and emptying side system and rolling gates.
According to Panama Canal authorities, the Expansion Program of the strategic waterway is 89.8 percent completed up to the moment.
Related news: Expanded Panama Canal first lock set for filling with water