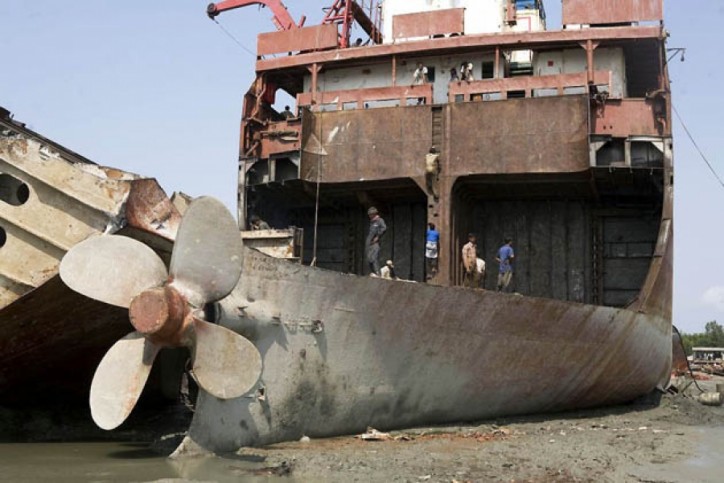 On Tuesday, China gave a two-year extension for the subsidy programme aimed at encouraging ship operators to scrap old vessels in an effort to stimulate an industry that has been struggling given the situation of the global market.
The programme was first initiated back in 2013 and according to schedule should have ended this year. It provides shipping lines with 1,500-yuan grants ($241.67) per gross ton to replace old ships with new ones that demonstrate a higher level of eco-friendliness. The subsidies in question managed to help government-backed shippers such as China Shipping Development and China COSCO post a higher profit for 2014 despite the global industry downfall.
China COSCO commented that that it would have been in a loss if it were not for the subsidy provisions.
"The shipping and shipbuilding industries are currently faced with quite a troublesome downturn, the extending of the programme is a reflection of their respective needs," commented Zhang Shouguo, the Chinese Shipowners' Association's Executive Vice-Chairman.
The extension of the scheme that is to end in 2017 was made public via a joint statement by the Ministry of Finance, the Ministry of Transport and the National Development and Reform Commission. The economic slowdown of China has resulted in the squeezing of the world shipping industry, which has itself been experiencing a large number of downturns since 2008, which can be partially linked to the excessive vessel orders made before the financial crisis struck, pushing freight rates down to historic low levels.
According to the China Association of the National Shipbuilding Industry new orders being placed at China's yards have gone down 77% y/y in Q1 of 2015.