Indian Navy vessel and Coast Guard helicopters rescued 14 crew members of a sinking vessel off the Daman coast on Wednesday (June 24). The rescue teams were dispatched to the site, responding to an emergency call from the distressed ship near Mumbai.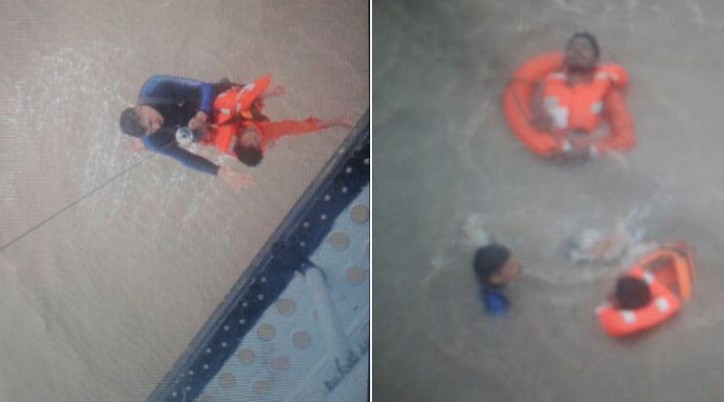 Image: IndianExpress
The 2,047 dwt cement carrier Coastal Pride sent a distress call this morning around 6am local time, when the ship listed due to strong winds and bad weather in the area.
When the Indian Navy arrived to the scene, the vessel was mostly submerged and crew were floating in the water.
Defence ministry spokesperson, Sitanshu Kar reported that the cement carrier Coastal Pride sank by 8:45 am local time, about 24 nautical miles south of Daman (75 NM north of Mumbai) today in the morning (June 24).
All 14 crew members were safely evacuated to Umar Gaon, six of them by navy helicopter and the other eight by Coast guard helicopters.

At the beginning of previous week another merchant vessel, Jindal Kamakshi, was in distress in the waters off the Mumbai coast. All 20 crew members were airlifted to safety during a daring rescue mission by an Indian Navy helicopter.
Coastal Pride is owned by Coast Line Shipping, built in 1994 and managed by Orion Shipmanagement.