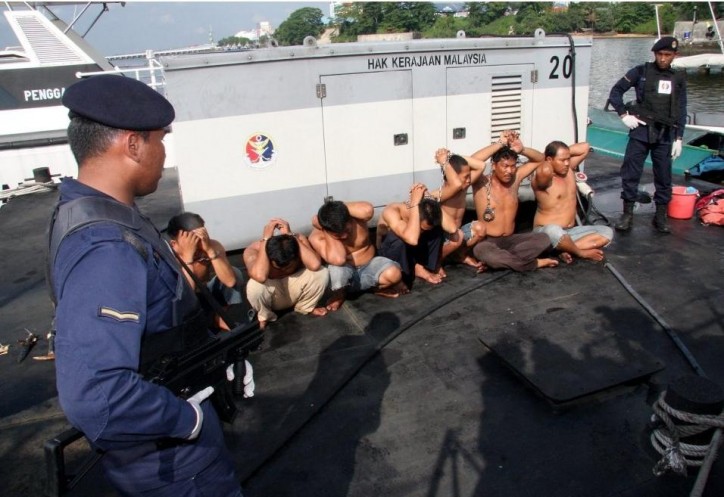 Ten years in jail is the sentence for the nine Indonesian pirates that robbed the chemical tanker Sun Birdie in an attack last January.
The case concluded earlier this week in Malaysia with the pirates unrepresented. The perpetrators, men at age between 26 and 48, were found guilty by Judge Salawati Djambari. The ruling was under Section 395 of the Penal Code for armed gang robbery. The maximum penalty that could be carried in the case is maximum 20 years in jail and whipping.
On January 28 at about 10 p.m. Sun Birdie and its 11-man crew went missing approximately one mile south of Tanjung Ayam in Johor, Malaysia. A day later the chemical tanker, which was laden with 700 tons of marine fuel oil, was recovered off Tanjung Penawar.
Two of the robbers tried escaping by jumping overboard. Having been picked up by the passing Challenge Premier, they also were arrested.
The MMEA's (Malaysian Maritime Enforcement Agency) utmost agility and efficiency in recovering the tanker as well as the arrest of the pirates on board was commended by ReCAAP. It all took only 12 hours since the MMEA received the report for the incident.
Related news:
Chemical tanker vessel missing off Malaysia