The Scorpio owned chemical tanker STI PIMLICO and the cruise ship CELESTYAL CRYSTAL collided in the Dardanelles Strait, which links the Aegean Sea with the Sea of Marmara on June 27th.
The tanker was reportedly carrying highly explosive naphtha (a general term that refers to flammable liquid hydrocarbon mixtures).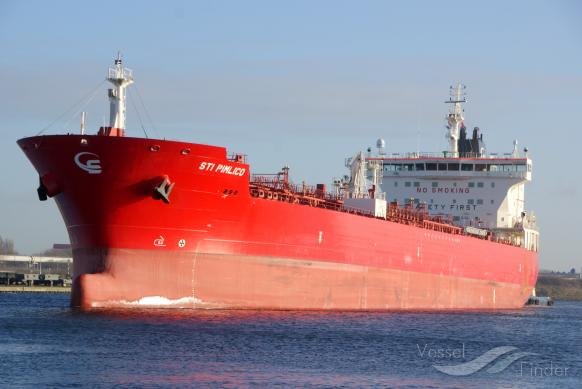 Image: W.V.H. van der Moolen
Representatives of Celestyal Cruises said the Crystal just had some structural damage when its bow hit the tanker's port side, but the Pimlico fared worse.
According to Turkish news media, the Pimlico suffered an explosion, and her tanks, carrying 30,000 metric tons of extremely volatile jet fuel, became "heavily damaged," and started leaking. She also took on a 15-degree list.
The governor of the Canakkale province, Ahmet Cinar, where the accident happened, said in a press statement that the leaked cargo evaporated when met with the air and therefore there were no pollution occurred at sea surface. As well a leakage barrier has been put into place around the vessel in case of an oil spill.
Celestyal Cruises reported no injuries among the 852 passengers and 382 crew of the cruise ship, All crew members of the Pimlico are safe as well.
Both ships were towed to safety and are being inspected. The cause of the incident is still unknown.
The video below shows marine firefighting teams dispatched to the site, trying to prevent an explosion after the fuel leakage onboard the Pimlico: