Russia has developed a helicopter carrier project that offers characteristics superior to the ones of Mistral ships, as RF Navy Commander Admiral Victor Chirkov was cited to have commented during the Seventh International Maritime Defense Show that took place in Saint-Petersburg.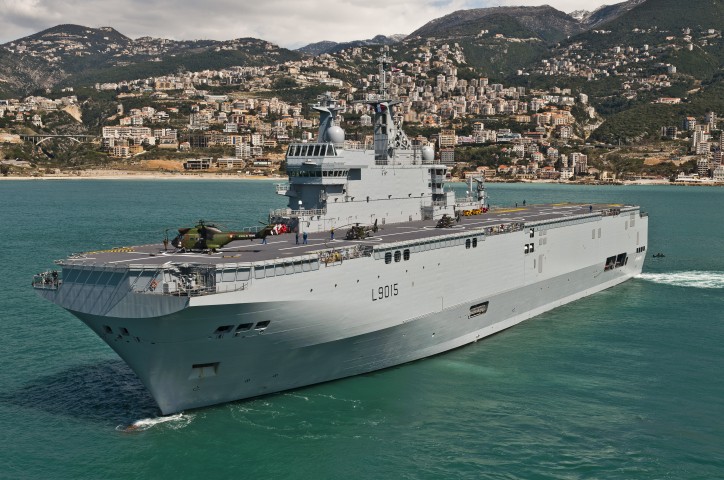 Aleksei Rakhmanov, USC President, commented that the Corporation had initiated comprehensive upgrading procedures regarding North West yards which will now comply with the necessary criteria to be able to carry out projects of such type.
Russia's government-run Rosoboronexport arms exporter and the France-based DCNS shipbuilding company signed the contract for delivering two Mistral-class vessels back in June of 2011. The contract's total value sits at EUR 1.2 billion.
The Vladivostok served as the first of the two and was successfully delivered to Russia last year. The Sevastopol, which is the 2nd of the two, is scheduled for delivery this year. Despite the fact that the U.S. was opposed to the delivery, DCNS held its ground and heavily insisted that the sanctions that were imposed by the USA on Russia are not going to hinder the Mistral ships' construction and eventual transfer.
Helicopter carriers of the Mistral Class have a 21,000-ton displacement, a maximum hull length of 210 meters, a maximum speed level of 18 knots and a range maximum of 20,000 miles. The air wing of a Mistral vessel consists of 16 Ka-52K helicopter aircrafts.