The German container ship AS Castor has been arrested by police in Conakry, Guinea in Western Africa after two bags with 81 kg of cocaine have been found hidden onboard.
At the beginning of June the vessel was en route from the Canary Island, Las Palmas, when the authorities after an inspection found the drugs hidden in one of the containers loaded with sugar and arrested the ship on June 3.
According to the ship records, the containership was loaded in Las Palmas as a transit, en route from Brazil to Conakry.
Onboard were 17 crew members: 10 Ukrainian nationals (including the ship Master), 6 Filipino and 1 Polish.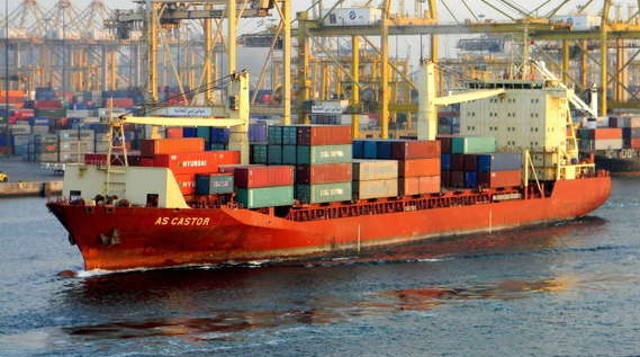 Image: myShip
Ship's Master and Chief Engineer were arrested. After completing the cargo operations, the boxship was escorted few miles off Conakry in an anchorage, where is located since then.
*****
Up to the moment there is no decision what will happen with the ship and its crew after the several court hearings that have been done. There is no verdict produced, because authorities or police weren't able to present any facts proving crew or management involvement.

It is believed that this case is another story of a State-initiated piracy, so common in Western Africa and some countries of South America.
A 18,445 dwt boxship AS Castor has a capacity of 1129 TEUs. It was built in 1997 and registered under Marshall Islands flag. The ship's manager is the German Alpha Shipmanagement GMBH & CO.