Today, July 6, marks exactly one month until the official opening of the New Suez Canal.
The latest reports state that a total of 242.1 million cubic meters of sand, or nearly 93.73 % of the works, has been dredged so far. The target that should be dredged is 258 million cubic meters.
Currently, nearly 40 vessels are working on the project, including the recently arrived Royal Boskalis' TSHD Oranje, are working on the project.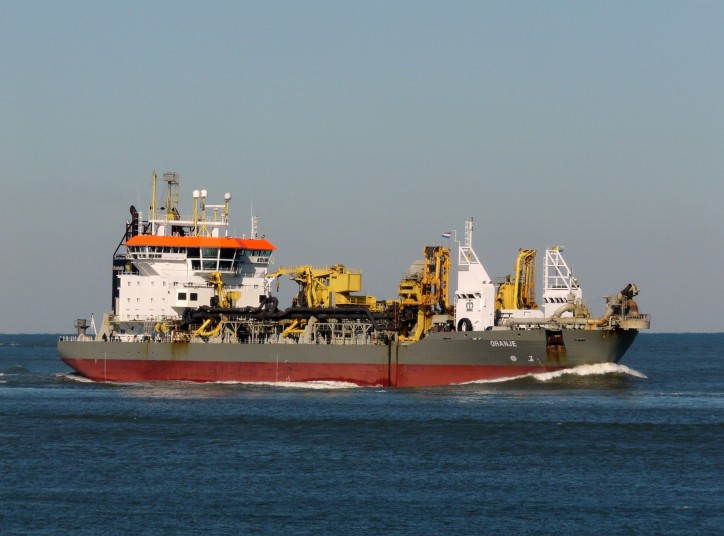 Photo: Roeland.J
The dredging works are due to be completed before the mid-July in order experimental operation to start as of July 25.
The new 72 km-long channel should open on August 6. For the first in the 146-year history of the Suez Canal convoys will be allowed to head in both directions of the waterway.
Meanwhile, according to reports, 13 members of the Muslim Brotherhood have been arrested by the local authorities on suspicion of planting bombs around the waterway to disrupt shipping. Initial investigation shows that the cell included a Suez Canal Authority's employee.