The Danish ports of Kalundborg, Copenhagen and Fredricia have decided to give their permission regarding the use of GAC EnvironHull's pioneering, diver-free, underwater HullWiper solution within their respective ports and outside of designated holding areas.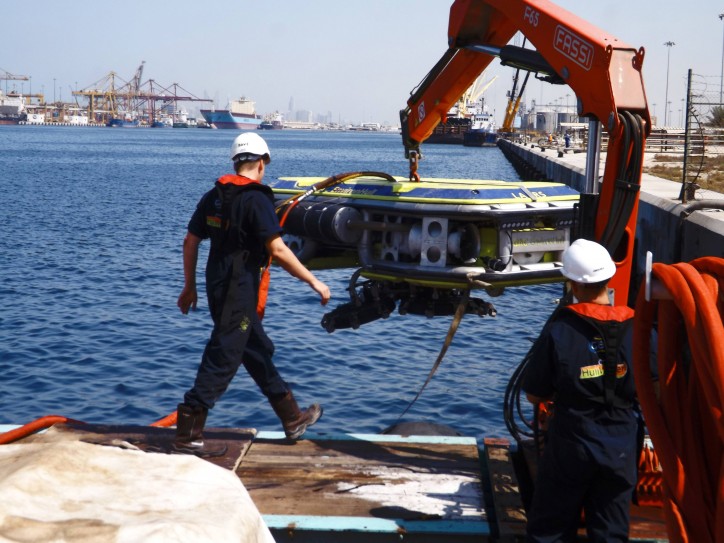 Photo: GAC
When looking at it from an eco perspective, a clean hull contributes for enhancing a great deal of the vessel's speed and performance via the reduction of resistance, thus being able to decrease the carbon footprint of the said vessel along with its fuel consumption levels. Common practices of hull cleaning procedures that use divers with brushes, however, might pose a risk when regarding the delicate nature of the eco system and can also damage the expensive anti-fouling coatings of the hull itself.
According to GAC its HullWiper Remotely Operated Vehicle (ROV) is a way of dealing with the issue, as it comes as an eco friendly as well as cost-effective hull cleaning solution.
It employs the use of seawater under high pressure levels as a cleaning medium a not various brushes or abrasives, thus resulting in far less damage to the respective antifouling coating.
The solution also manages to incorporate an innovative cleaning control system that makes it possible for the operator to easily pinpoint the exact water pressure level that he wants as well as monitor cleaning procedures via the use of forward and aft facing CCTV camera units. Thus there is no need for divers and the operational costs and risks to human life are cut down to a respectable minimum.
A special waste filter that has a connection with the ROV is used to collect residues, which are then disposed of in an eco-friendly manner instead of getting discharged into the water as is the natural course of action during traditional practices.
"By managing to receive this permission to employ the HullWiper in these three Danish Ports we have further grown our global approval list. Given the current times in which Scandinavian governments are aiming their efforts towards a more eco-friendly approach, this approval serves as an example of their faith regarding this pioneering technology," comments Simon Doran, GAC EnvironHull Managing Director.
HullWiper was initiated back in end of 2013 in the Middle East, where it is currently available at Fujairah, Dubai, Sohar and Sharjah (UAE). It was unleashed upon Europe's market in 2014 and in June of this year it was also launched in Malaysia and Singapore at Sea Asia 2015.