Two general cargo ships 4,071 dwt Wan Li 8 and 5,287dwt Heng Run collided with each other at around 00:15 local time on July 13 some 25 nautical miles off Zhoushan or 80 nautical miles southeast of Shanghai in China. Minutes after the collision Heng Run sunk, ship's last position was 14N 122 38E.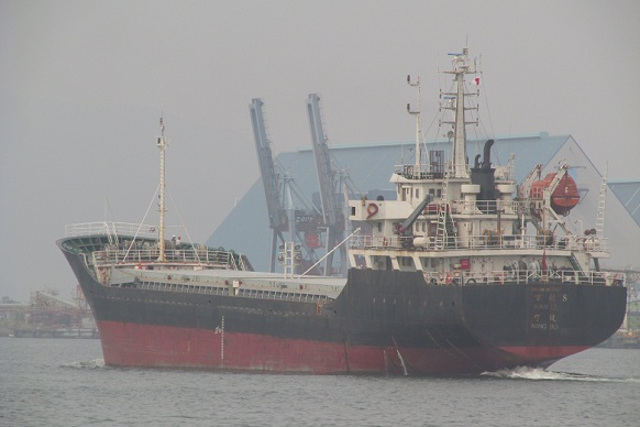 Image by: funamushisan
General cargo ship Heng Run was built in 2008 and registered under Sierra Leone flag. The vessel was carrying 5,000 tons of ore from Vietnam to Korea. The ship is managed by Hong Kong based Shun Xin Shipping HongKong Co. During the incident on board the vessel were 15 crew members.
AIS video replay of the collision was provided by VTExplorer.
After receiving a distress call from Wan Li 8, three ships were dispatched to the site for the rescue operation by the Zhejiang Maritime Rescue Department, also an additional help from the local navy was requested.
Meanwhile Wan Li 8 had released lifeboats for the crew of the sinking ship. Heng Run's bosun managed to swim ashore. By the evening same day 13 crewmembers were rescued, seven by the Rescue department, five by the local navy teams, one has managed to swam to nearby Huangxing Island and survived , one was found dead and one is still missing. Search and rescue operations continue.
Wan Li 8, built 2007 is China-flagged general cargo vessel. It was carrying 3700 tons of steel from Zhangjiagang to Kaohsiung, Taiwan. The ship is managed by NINGBO Merchant Shipping Co. Ltd.