Alexander Spirit will eventually leave Tasmania today as Teekay, owner of the vessel, needs to find one more crew to meet the requirements for minimum crewing.
According to Ian Bray, a spokesperson for the Maritime Union of Australia (MUA), so far at least four of the Alexander Spirit's crew have left the vessel due to health problems related to stress.
"The ship is an isolated workplace, they're away from support groups, they're away from family," he commented.
The 36 Australians have been refusing to sail the 40,100-DWT oil tanker to Singapore since July 3 as they found out they will lose their jobs upon their arrival. Having been ruled by a tribunal on Friday that the industrial action was illegal, the vessel has to obey Teekay's order and leave for Singapore.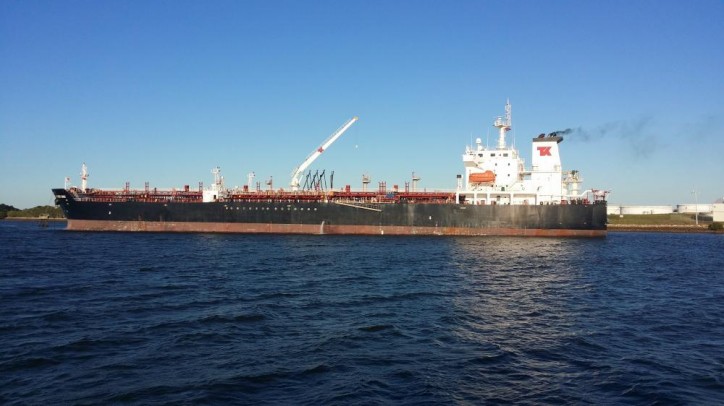 Photo: Will Hammond
Current position of Alexander Spirit
Related news:
Crew refuse to sail Teekay oil tanker in protest
Alexander Spirit told to obey Teekay orders