The official commissioning of the NMF.-A.-Gauthier vessel took place yesterday. It is the very first ferry to operate by using liquefied natural gas (LNG) in North America. The ship also happens to be the first vessel of any type to operate on LNG in Canada. By opting in to use LNG as fuel for its brand new admiral ship, Société des traversiers du Québec has managed to set a significant mark in the Québec maritime transport sector and has laid down the foundations for other local shipowners to start using a proven cleaner technology with a high level of efficiency.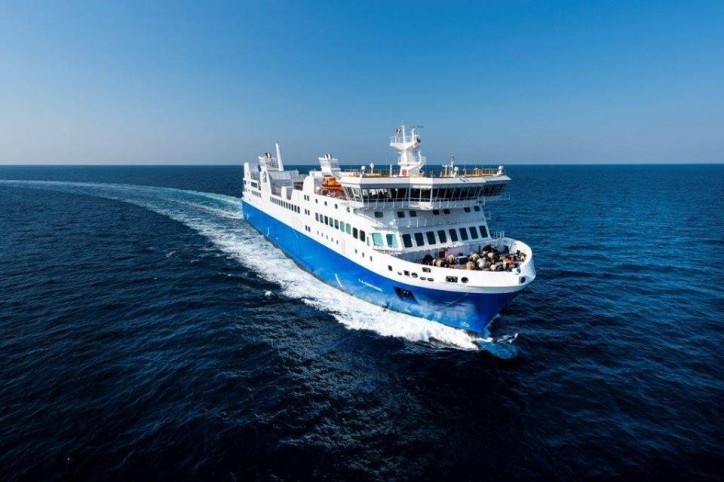 Photo: Société des traversiers du Québec
Using LNG contributes for reducing greenhouse gas emission levels by as much as 25% in comparison with marine diesel. It also almost completely eliminates fine particle emissions and other various air pollutants. Motors that use liquefied natural gas also display a lower noise level and produce less vibration, which is more respectful when regarding marine life.
LNG motors have proven themselves to be an efficient technology and have a fairly wide use in road and maritime transport on a global basis, especially in Europe.
"It is quite thrilling that this important milestone is taking place right here in Québec, and we at Gaz Métro are very proud to be able to be a part of it. LNG serves as a perfect solution for Québec's Maritime Strategy for fighting climate change and it eases shipowners in their efforts of complying with current standards regarding polluting emissions on the waterways of North America," commented Martin Imbleau, Gaz Métro Vice President, Development and Renewable Energies.
Gaz Métro managed to reach an agreement back in 2013, via its Gaz Métro LNG L.P. subsidiary, which resulted in the company being chosen as the LNG supplier for three all new Société des traversiers du Québec ferries, one of which is the NMF.-A.-Gauthier. The vessel in question is replacing today the NM Camille-Marcoux along the lines of the Matane-Baie-Comeau-Godbout ferry service. The other two vessels are going to be appointed to the Tadoussac-Baie-Sainte-Catherine crossing.