A passenger/Ro-Ro cargo ship burst into flames in the evening hours on July 14 in the "Kronos" area of the Greek port of Elefsis, local marine authorities reported.
The fire on board Evgenia P started at the aft side of the ship and quickly spread over the bridge and accommodation areas.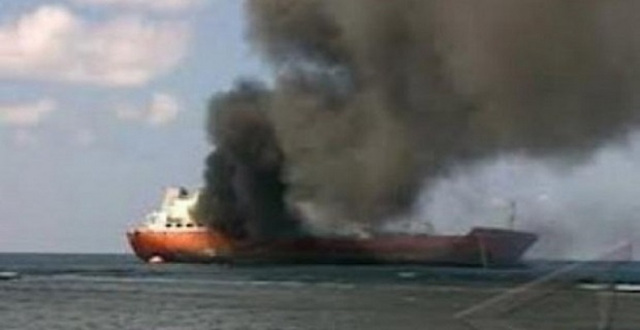 Image: e-nautilia.gr
A patrol boat of the Greek Coast Guard forces and three firefighting tugs were dispatched to the incident scene and by the end of the evening the fire was taken under control. The ship was severely damaged.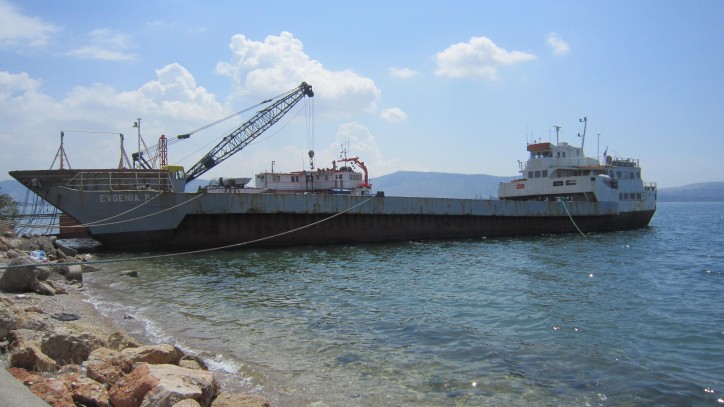 Image: Stavros Papoutsis
There is no information for injured people or oil leakages from the ship. However, a preventive anti-pollution floating barrier was placed by the Elefsis port authorities just in case for eventual oil leakage.
Greek Coast Guard authorities and Port Elefsis officials are investigating the cause of the incident.