Cape Canada collided with Mei Hua Hai in the English Channel yesterday (July 15). The accident occurred some 30 nm off Lizard around 3 pm local time.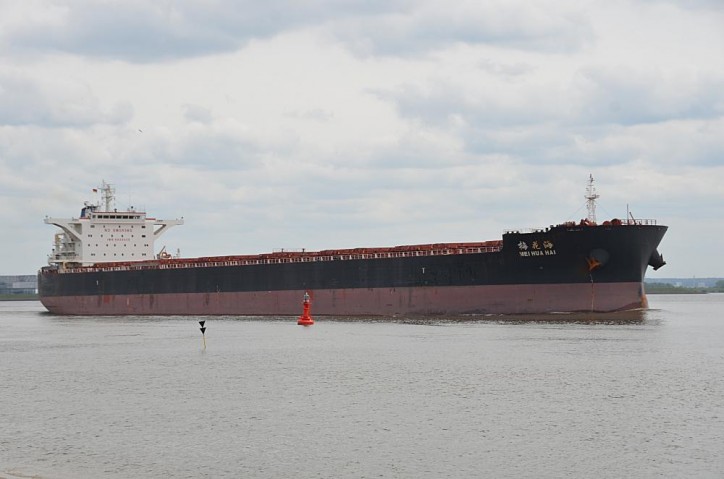 Photo of Mei Hua Hai: Buggi Porschien
Both bulk carriers were on the same southward course - Cape Canada was en route to Sept-Ilies from Dunkerque while Mei Hua Hai was sailing from Hamburg to Baltimore. According to preliminary investigations, the vessels contacted in the fairway of the English Channel because of mistake of the officer on duty.
The inspection carried out by the UK Coast Guard (MCA) found the vessels were only slightly damaged and are seaworthy to resume sailing.
Current position of Cape Canada