Poseidon Expeditions made history last week when it managed to cross the distance between Svalbard and Franz Josef and then back again. By opting in for this route the sailing distance between Svalbard and Russia is shortened quite more than when sailing through mainland Russia. A large number of cruiser operators plan on organizing their own cruises once Russian authorities provide their authorization.
Poseidon Expeditions' very own Sea Spirit was the very first to receive the necessary permit to cruise into Franz Josef Land's territorial waters without having to initially call at a mainland Russian port.
The voyage started back on July 3rd f from Svalbard's Longyearbyen, and went on to the Russian High Arctic a couple of days later on, navigating northeast through some seasonal sea ice. The authorities authorized the voyage on July 8th, thus marking the very first instance in history of a non-Russian, foreign-flagged ship entering Franz Josef Land's waters without having stopped first at a big port like Arkhangelsk or Murmansk.
The vessel's voyage at the moment, having 106 passengers along with invited guests onboard, is set to make stops at Northbrook Island, Alexandra Land, Rudolf Island, Hooker Island and Champ Island among other various historic or wildlife-significant areas regarding the uninhabited polar archipelago.
There are almost 200 islands in the region and most of the terrain is covered by glaciers. Some of the more notable attempts of reaching the North Pole during the course of the polar exploration Heroic Era during the late 19th and early 20th century used the archipelago as a jumping-off point.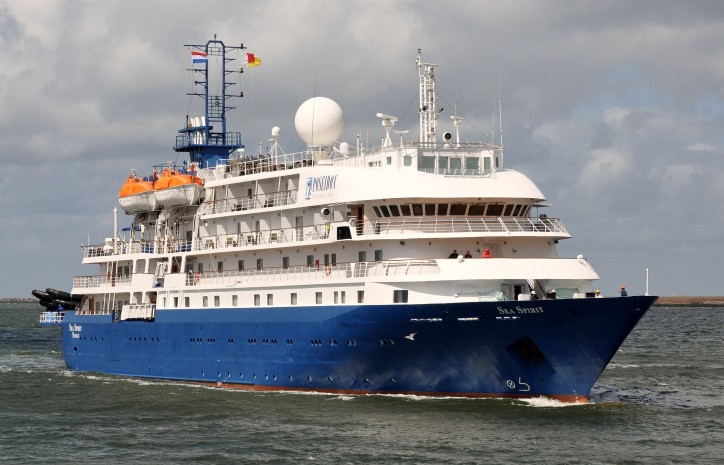 Photo: Marcel Coster
"A large amount of effort by many employees and crew members was required to achieve this truly special cruise. Speaking from the point of me being a company official as well as a passenger, I really appreciate all of the hard work that everybody put in for this to be possible. All of it is designed to provide our guests with a unique experience in their little own polar expedition," commented Nikolay Savaliev, Poseidon Expeditions' president.
Savaliev also had something to say about Russia's authorities in regard to their cooperation for making "Franz Josef Land's amazing polar landscape accessible to visitors."
The Sea Spirit vessel was constructed back in 1991 as Renaissance V, subsequently sailing for ten years in Alaska's waters and globally under the Spirit of Oceanus name. The vessel received a fair share of technical improvements in regard to polar cruising back in 2010, and for the past five years has been carrying out expedition cruises in the Antarctic and Arctic.