One crew member died following the grounding of the 55,652-DWT Alam Manis. The Singaporean-flagged bulk carrier ran aground on Friday one nautical mile off Santa Lucia, the Philippines.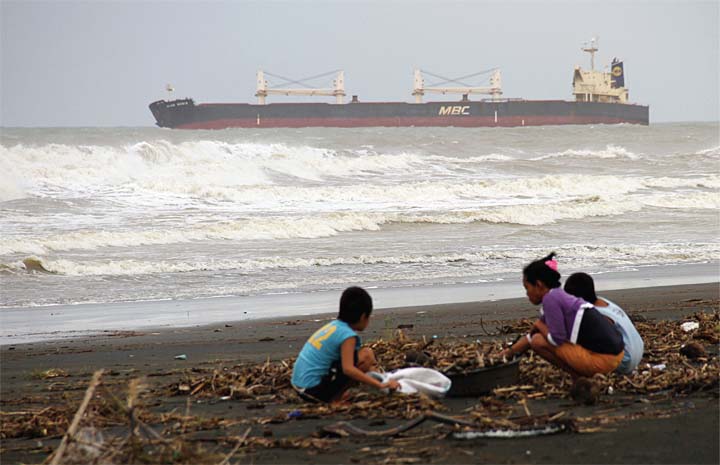 Photo: Erwin G. Beleo/ ManilaBulletin
Having been battered by huge swells, the vessel's cargo was drenched. Alam Manis lost stability, developed a severe list and two of the 21 crew members went missing.
The bulk carrier was en route to Lianyungang from Loreto Dinagat carrying 53,795 metric tonnes of bulk nickel ore.
Salviscount, a salvage tug, was immediately sent to the grounding scene. Twenty of the crew were successfully rescued, one seafarer, later identified to be C/M Henry Libo-on, was found dead due to heart attack.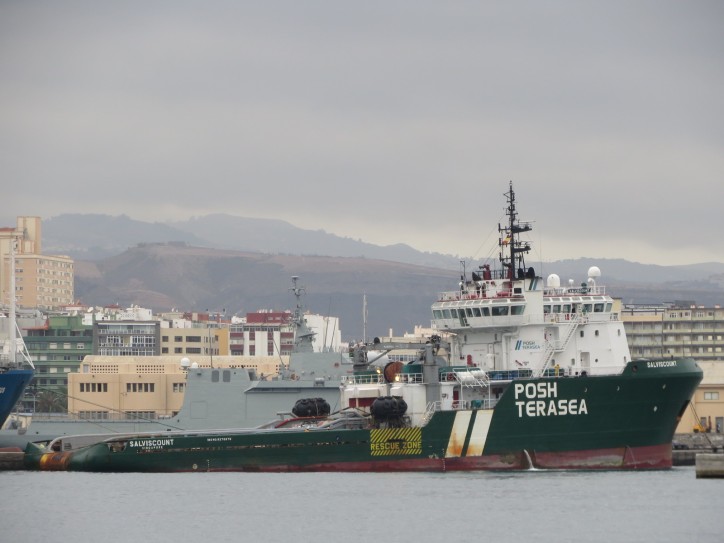 Photo of Salviscount: Burks
The rescued were ferried to San Fernando.
There were no reports of spillage, but as a precaution, the Philippine Coast Guard provided oil spill boom equipment.