Ireland's Defense Forces along with partners have managed to develop a cutting-edge kite technology which is able to employ smart sensors. It was showcased to Mr Alex White TD, Minister for Communications, Energy and Natural Resources at Cork's SeaFest. The large power generating kites (20m2) use innovative sensor technology that enables them to offer an efficient solution to vessel journeys by assisting speed and contributing for visibility improvement which directly translates into a better level of navigation and security.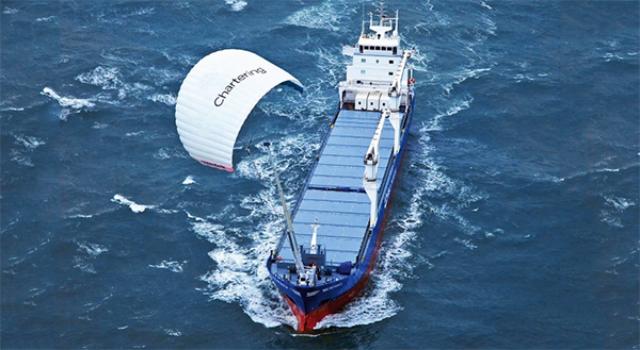 The Department of Communications, Energy and Natural Resources and Enterprise Ireland are backing up the project respectively via the Sustainable Energy Authority of Ireland (SEAI) and Commercialisation Fund Programme.
The ICT solution is going to greatly assist the Irish Naval services – its smart sensors are hoisted on enormous kites, at a 300-meter height over the ships, thus enhancing vessel propulsion, generating additional energy and contributing for an improvement of up to 15 times regarding surveillance range. This will make it possible for a ship to patrol a given sea area without having to cruise long distances, which will translate to fuel savings and cutting down on manpower expenditures and emission levels. The technology can also be applied to the aspects of environmental monitoring, transmission of data from ocean energy devices and maritime forecasting.
Some of the partners involved in the project are the Cork Institute of Technology (Halpin and Nimbus Centers), the Irish Maritime and Energy Resource Cluster (IMERC), the University of Limerick and the Tyndall National Institute.
The next step of the project is commercialisation of the innovative technology.
Source & Image: SEAI