Navy Secretary Ray Mabus has come out and stated that the next Independence variant littoral combat vessel is going to be called USS Kansas City (LCS 22).
LCS 22 is going to be the 2nd commissioned naval vessel to be named after Kansas City. The 1st ship to have that honor was a replenishment oiler (AOE 3), which had a career of 25 years, providing its services during Operation Desert Storm and all the way back to the Vietnam War.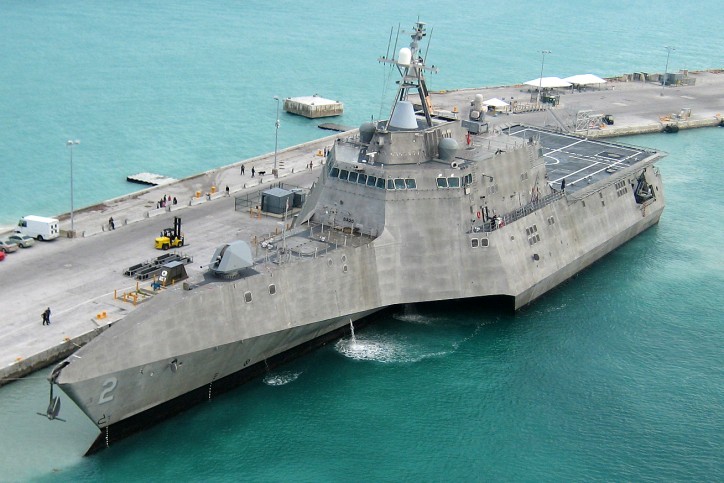 Photo of sister ship USS Independence: U.S. Navy photo via Wikimedia Commons
The LCS is a fast and agile surface combatant that comes along with the necessary operational flexibility and war fighting capabilities for carrying out a vast array of operations in areas like anti-submarine warfare, mine warfare and surface warfare.
The vessel is to be constructed with a modular design integrating mission packages that offer the option of being changed in the quickest of manners as combat requires change in a particular region. The stated mission packages are further supported via the use of detachments that deploy manned as well as unmanned vehicles, and sensors in support of undersea, mine and surface warfare operations.
The Kansas City ship is going to be constructed by Austal USA in Mobile, Alabama, It will have a length of 419 feet and a maximum speed level of over 40 knots.