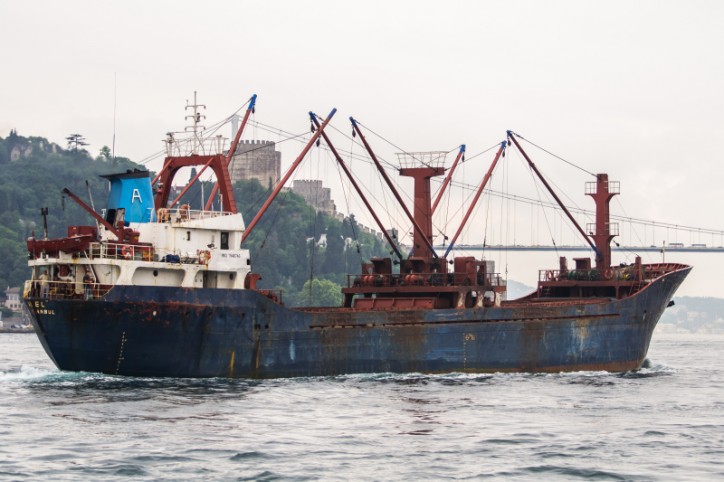 After a collision with a freighter near the entrance to the Bosphorus Strait on the Black Sea side, a Turkish-flagged cargo ship sank, killing one crew member.
The accident involving both Turkish-flagged vessels occurred early morning hours on Wednesday, July 22 near the town of Riva.
As reported by the Turkish General Directorate of Coast Safety the bulker Sengul-K collided with the Akel near the town, which has lead to the Akel's sinking.
The collision occurred when the Sengul-K attempted changed course a last-minute but ran into the Akel, which was transporting sand from Katal, a district of Istanbul located on the Asian side of the city.
Rescue teams of the General Directive of Coast Safety and Coast Guard were dispatched on the scene, which have rescued eight people, including one injured.
The body of a ninth person has been recovered by search and rescue crews a few hours later.
The Akel is a 953-GT general cargo ship built in 1968. The vessel is owned and managed by Akel Shipping and Trading.
The 498-GT Sengul-K is managed and owned by ZAFER NAKLIYAT, Turkey.
This is the second incident on the Bosphorus Strait this week. On Tuesday, the cargo ship M/V Majed and Randy crashed into a historic mansion, resulting in severe damage to the house and a few hour closure of the busy Bosphorus Strait.
Related news: Freighter collided with historic building in Istanbul