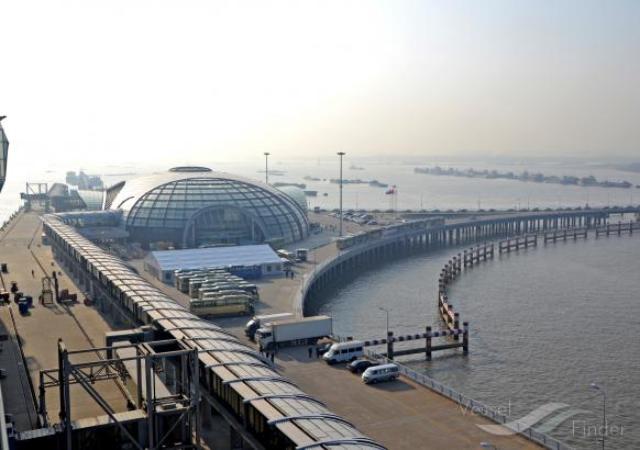 Shanghai's government has unveiled a green port plan regarding the following three years, which comes along the lines of the Shanghai International Shipping Center development plan.
According to the plan, Shanghai is going to begin trial shore power use operations at Wusong International Cruise Terminal and Yangshan Guandong International Container Terminal, and is to construct six shore power facility sets in order to be able to cover 12 berths by the year 2017.
The company also plans on replacing 75% of the container terminals' energy consumption with clean energy, while also gradually replacing container trucks with more eco-friendly LNG-powered vehicles.
The plan will also be encouraging inland river cargo vessels to begin using LNG power by accelerating the LNG bunkering stations' development, while marine oil standards are going to also be subjected to an increase for the purposes of reducing vessel emission levels.
This week, Shanghai International Port Group (SIPG) underwent a joint venture with the Shanghai-based energy company Shenergy for developing LNG bunkering stations at Shanghai's Waigaoqiao Port and Yangshan Port. The company also plans on carrying out research and development regarding LNG-powered ships.