Seven seamen onboard the chemical/oil Products tanker Bomar Mercury have suffered from gas intoxication, while the ship was moored to a buoy in the Geul Port of Rotterdam.
Four of the seamen were cleaning a tank, when they came into a contact with the toxic substance Aniline. As a result of the time spent in the tank they were heavily intoxicated.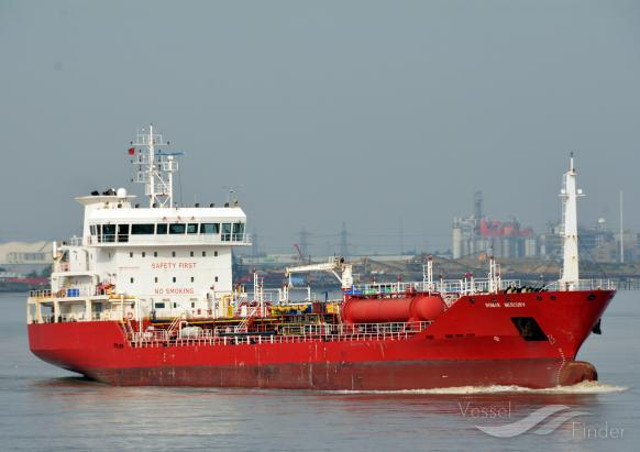 Image: John White
Local authorities reported, two seamen with Turkish nationality have been in a critical condition. Both crewmembers have been transferred ashore with boats, where emergency teams offered a medical assistance.
According to the firefighting teams dispatched to the scene, the cause for the release of the toxic substance and its quantity are still unknown.
It was also reported that two other crew-members on deck were not feeling well, suffering trouble breathing. Aid workers gave assistance to one of them at the scene, doing intubation with a breathing tube.
Four seamen were transported by ambulances to specialized hospitals in Antwerp, Amsterdam and Goes. Both most heavily injured crewmembers were transferred by helicopters to a hospital in Amsterdam.
Bomar Mercury is 4808-GT chemical/oil roducts Tanker, built in 2008 and sailing under Maltese flag. The vessel is owned by BM CHEMICAL MERCURY LTD and managed by BOREALIS MARITIME LTD.