The France-based CMA CGM shipping company is getting ready to begin calling at the southern Iranian Shahid Rajaei port as of the following month.
Ebrahim Idani, Hormozgan Ports and Maritime Department director general, made the announcement. He commented that according to schedule, the first CMA CGM vessel to berth at Shahid Rajaei should arrive in the early portion of August. The ship in question is the Andromeda.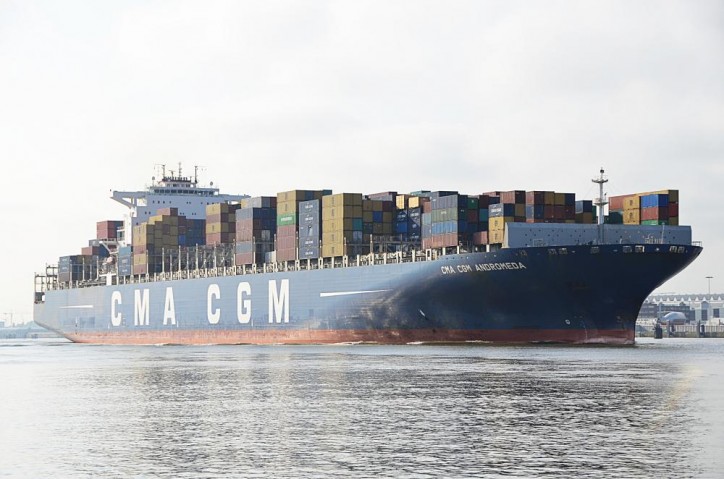 Photo: Buggi Porschien
The 363-meter long vessel has a 15.5-meter draft and a 115,000 DWT . It operates on the CIMEX service of the company. According to reports, the ship is currently travelling to the Persian Gulf and is to load new cargo at the second terminal of the port within the limits of its ten-destination voyage.
The move comes after the deal regarding the lifting of nuclear sanctions that was agreed upon between Iran and six world powers last week in Vienna.
On July 20th, the United Nations Security Council opted in for adopting a resolution that contributed for establishing a monitoring system regarding the nuclear program of Iran and considered eventually removing all nuclear-related sanctions imposed on the country.
Iran has been under heavy preparations in anticipation of major container lines' return to the country's ports given the lifting of the ban.
Jalil Eslami, Ports and Maritime Organization (PMO) Deputy Managing Director regarding Port Affairs and Special Zones stated that in order for the country to attract international shipping lines to its ports, special discounts were to be put in place for foreign cargo owners and vessels.
The discounts would be calculated on the basis of active entities in the area of transshipment and cargo transit given their ship sizes and performance volume.