The Chinese Navy started a 10-day military training on Wednesday (July 22) in the South China Sea near eastern Hainan Island.

Minimizing the significance of the exercises, the Chinese military said that the drills are not directed against neighbours. However the military trainings came after increasing tensions in the waters caused by a spate of incidents involving the US, Japan and the Philippines.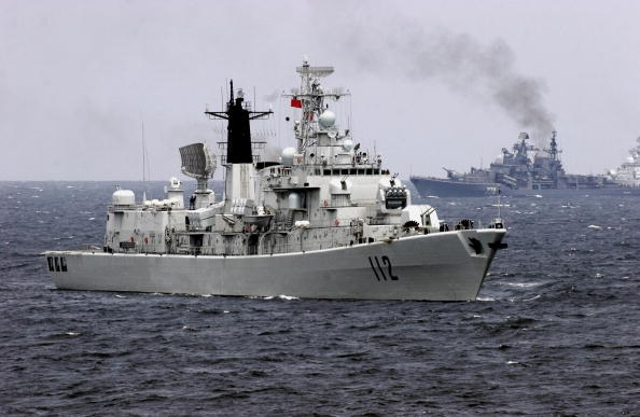 Image: chinatopix
Malaysia, Vietnam, the Philippines, Brunei and Taiwan strongly contest China's claims of sovereignty on almost all of South China Sea. Maritime tensions went up high in the region after the US started backing the five nations to stand up to China's claims.
The military exercises will allow the Chinese navy to share more international responsibilities with the US when providing maritime security, especially since the US has slammed China for being a "free rider" in international issues for three decades, said Wang Yiwei, director of the Institute of International Affairs at the Renmin University of China.
China's Ministry of National Defence commented:
"The drills are regular military exercises scheduled in the annual plan, without targeting any other country."
According to Chinese Maritime Safety Administration, which released the drill plan on Monday, during the training "no vessel is allowed to enter the designated maritime areas".
Maj Gen Xu Guangyu, senior consultant at the China Arms Control and Disarmament Association said:
"Unlike US military forces that can be trained in wars, Chinese navy strength, which lags behind ground forces, needs to be enhanced via regular drills."
Admiral Scott Swift, the new commander of the US Pacific Fleet, recently has authorized a seven-hour surveillance flight in a P-8A Poseidon over the South China Sea as well.
There were reports back in May that a US surveillance aircraft received eight warnings from the Chinese navy, asking the plane to leave as it swooped over some of the islets of the Nansha Islands chain in the South China Sea.