The Lithuanian Ministry of Transport and Communications has filed for bankruptcy proceedings regarding the PC Lithuanian Shipping Company (HQ – Klaipeda).
The Ministry owns 56.66% of the total company shares. It filed a petition regarding the initiation of the company bankruptcy proceedings with the Klaipeda District court amidst ongoing financial woes that have led the bulker owner and operator to its current state of indebtedness.
"At the moment, the larger portion of the financial commitments of the company are overdue. The Republic Of Lithuania's Ministry of Transport and Communications, going in accordance with LSC shareholder rights and obligations, applied to the court on the basis of the Republic of Lithuania Enterprise bankruptcy law's article 9 part 7 , according to which bankruptcy proceedings are to be initiated in the event of the given enterprise being insolvent meaning when the said enterprise is unable to discharge its obligations and its liabilities exceed half the assets' value of its balance," as commented by the Ministry via a statement.
The move comes after the company denied speculations by the media regarding it filing for insolvency, which were due to Lithuanian Transport Minister Rimantas Sinkevicious claiming that it is advisable for the company to go bankrupt in order to stop the accumulation of losses due to the fact that the devastating bulk market showed no potential signs of recovering soon.
The government-owned company is responsible for employing 237 workers. It has been piling up a fair share of losses, however, since the year 2008 and the total amount of the said losses is currently at EUR 20 million, as stated by Sinkevicious. Due to the company being unable to pay off its debts several of its vessels were arrested by different claimants.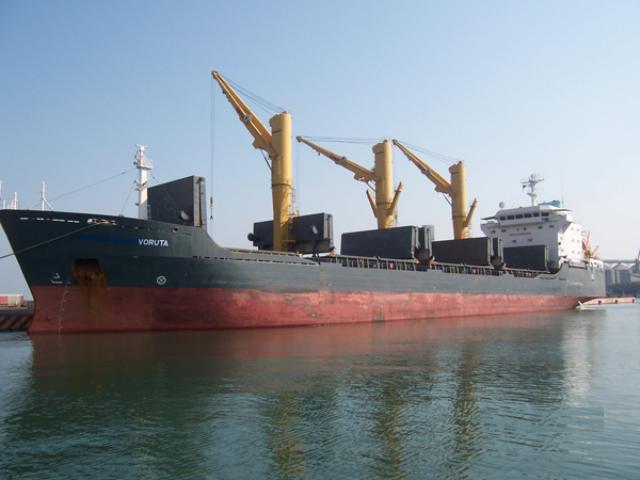 Photo: Lithuanian Shipping Company