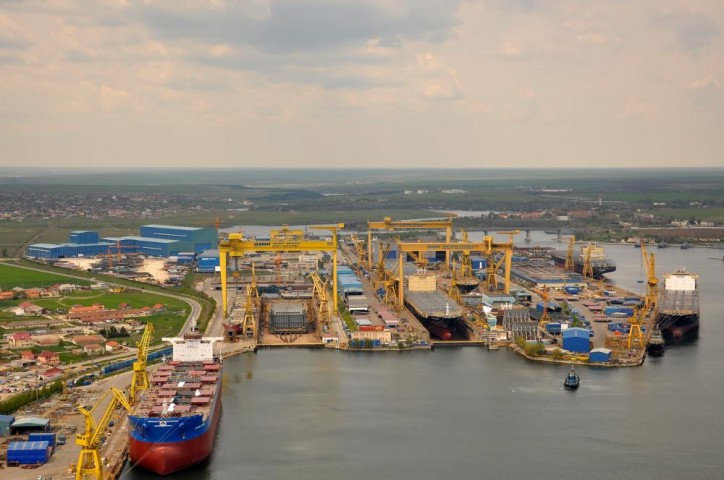 The Korean Daewoo Shipbuilding & Marine Engineering (DSME) shipbuilding giant, which has been experiencing some serious financial problems, is going to be forced to liquidate its overseas subsidiaries, as stated by the Korea Development Bank (KDB). Among the list of the said subsidiaries are DeWing, the biggest creditor for DSME, and Daewoo Mangalia Heavy Industries, the largest Romanian shipyard.
According to KDB, given that DSME is likely going to report a KRW 3 trillion loss for Q2, overseas units would have to be abandoned by the third largest shipbuilder in the world. The company's heavy losses are related mainly to its massive offshore exposure.
"DeWind and Daewoo Mangalia will not be able to continue operating and are going to be subjected to liquidation," as commented by KDB via a report given this week.
DSME holds 51% of the total shares in Mangalia, which it purchased 18 years ago. Romania's government is the owner of the other 49%. The yard used to be responsible for constructing a large number of boxship vessels but it no longer receives as many orders as it did in the past and its current debts exceed its assets by a large margin. It is unknown as of the moment whether or not Romania's government is going to step in and take over the shipyard when DSME officially quits.
DSME also plans on offloading the Texas-based DeWind power firm, which it bought six years ago.
KDB also stated that it has taken part in providing refund guarantees regarding Maersk Line's order for eleven 19,630 TEU vessels placed to DSME.