A lifesaving boat of the Greek Coastguard with 25 migrants on board crashed with the Bahamian-flagged passenger ship Aegean Paradise near the port of Chios shortly after 6 am local time on July 26.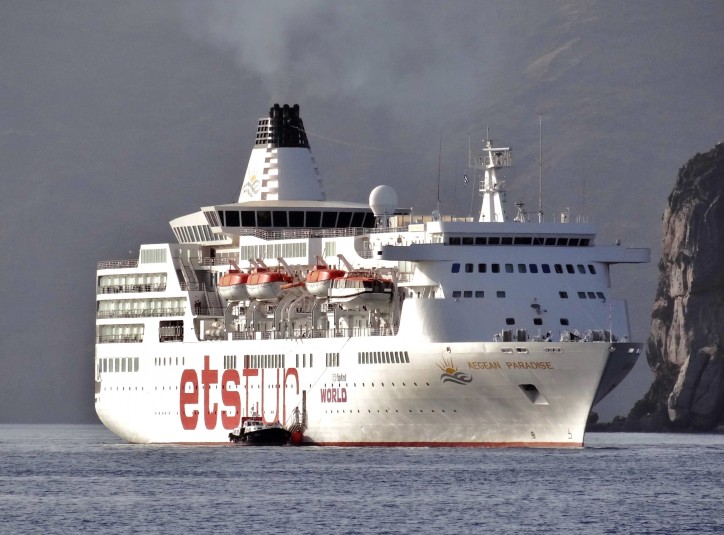 Image: Wolfgang Berthel
The collision occurred due to dense fog in the sea area between Chios and Cesme (Turkey) which reduced the visibility over 10 meters.
The passenger ship, which was leaving the port bounded to Turkey, rammed the starboard side of the boat, causing it to overturn. Shortly before the incident the lifeboat of the Greek Coast Guard authority had responded to a call for people in distress at sea and collected 25 migrants.
Fortunately nobody was injured during the collision. All migrants were safe, picked up and transported ashore. The damaged boat was pulled out of the water at a nearby yard. There is no report for an oil leak in the port area.
The passenger ship was ordered by the local Port Authority to drop anchor for further inspection.