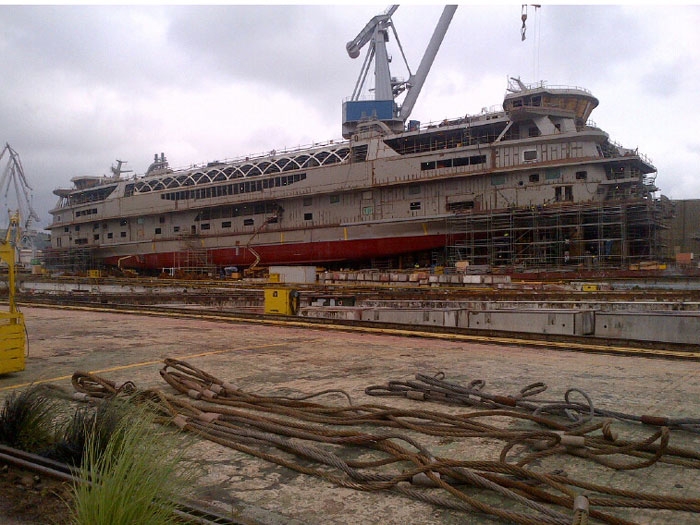 This week, the Spanish LaNaval Shipyard is set to launch one of the most eco-friendly ferries in the world, according to reports.
The Texelstroom double ended ferry will have the capability of accommodating 1,750 passengers and 350 vehicles. The ferry is going to be operating between the Dutch Texel island and Den Helder on the mainland for the purposes of TESO (Koninklijke N.V. Texels Eigen Stoomboot Onderneming), which has operated this service since back in 1907.
"We are crossing the UNESCO World Heritage Site that is the Wadden Sea and we will aim to contribute as much as possible to keep this simply beautiful but fragile area intact," comments Cees de Waal, TESO Director.
LR, which is tasked with classing the ferry, has commented that Texelstroom is truly unique due to the fact that the vessel is going to offer a combined use of a number of different energy sources for means of providing reliable and sufficient power while at the same time greatly reducing its impact on the environment.
The ferry is going to feature two totally independent engine rooms, with each of them being able to provide sufficient power for it to continue its normal service at least up till wind force Beaufort 9.
One of the two engine rooms is going to be equipped with two ABC dual fuel engines (2x2,000 kW), while the other will come along with two ABC diesel engines (again 2x2,000 kW).
In order for the vessel to be able to achieve an economic speed level of 10 knots and a maximum speed level of respectively 15 knots, two Rolls Royce azimuth propellers are going to be installed at each of its ends.
According to initial plans, the ferry is going to operate by using primarily natural gas. Two batteries of compressed natural gas (CNG) bottles are going to be installed on its top deck.
The vessel's advanced energy management system will also feature electric batteries. Additionally, the ferry is going to be equipped with more than 70 square meters of solar panels, thus being able to gather power from the sun in The Netherlands' sunniest region.
After being launched on July 30th, the ship is going to be delivered to TESO at this year's end, after which it will go through four months of final commissioning and training procedures and then enter service in 2016's spring.