The Spain-based Zamakona Yards shipbuilder has reported that its Santurce yard has managed completing the Euskadi Alai tune freezer vessel for Echebastar Group member Bermeo.
The Euskadi Alai (length: 82.98 meters) serves as the third and final entry in a series of three sister vessels constructed by Zamakona for the purposes of serving Bermeo. She is set to join the Jai Alai and Izaro in Indian Ocean fishing operations.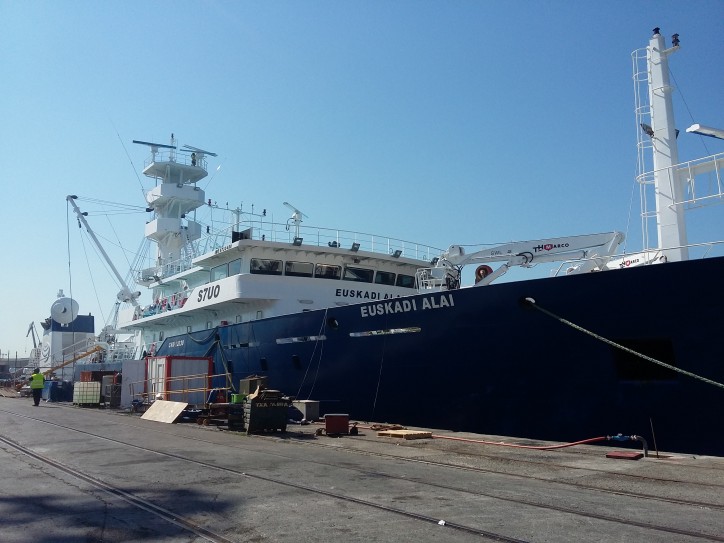 Photo: Daz
The three ships come along equipped with ultra freezing tunnels at - 60 Cº, aluminum superstructure and bridge and have special safe areas with anti-piracy protection.
An all new system for separating caught fish is responsible for returning non-target fish back to the sea alive with minimal human intervention, which comes as an example of Echebestar's dedicated efforts towards sustainable fisheries and quality.
At the moment, the Echebestar group is being assessed by the Marine Stewardship Council (MSC), which is an independent organization aimed at certifying well managed and sustainable fisheries around the world. The company happens to be the very first Spain-based tropical tuna fishery to be fully assessed by the MSC.