Recently, Netherland-based Damen Maaskant Shipyards Stellendam delivered a Twin Axe Fast Crew Supplier 2610 to the family-run Groen Offshore, Guard & Support company which is a long time client of the former.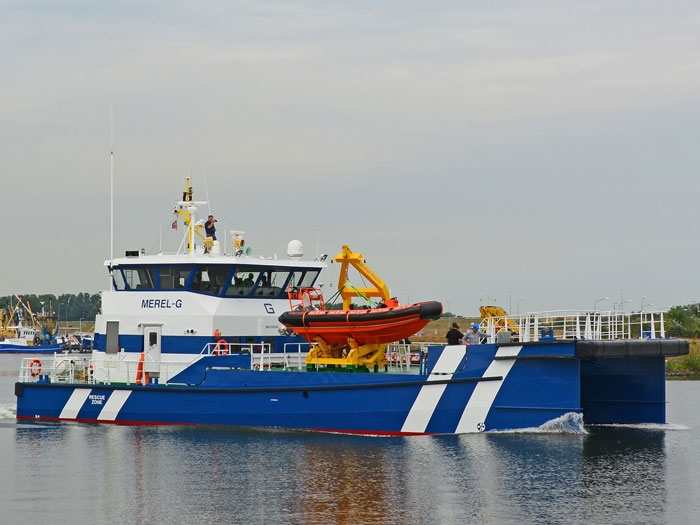 Image: Damen
The Merel G has a length of 25.75 meters and is named after the Groen Managing Director's 10-year old granddaughter. She is the very first Twin Axe FCS that is going to operate in the oil and gas sector and not in the offshore wind one. The ship comes featuring a wide array of offshore oil and gas standby capabilities and is going to be appointed on a long-term charter deal with a significant E&P operator in the North Sea's Danish part.
Due to the swift combination of the wheelhouse's position and the superior seakeeping, the vessel comes with the highest of operability levels.
When it comes to the offshore industry, Groen Offshore, Guard & Support, boasts a history that exceeds 40 years of experience. The company was founded back in the year 1973, having three vessels for the purposes of recreation business and sport fishing in the North Sea. Later on in 1980 Groen decided to transition to the offshore industry and is currently specialized in seismic and guard support vessels – out of which, five were constructed in Maaskant. The company used to operate exclusively in the North Sea but has now expanded on a more global basis and has a fleet consisting of 27 ships and 37-chartered vessels.