Norman Atlantic, the ferry that burnt out after catching fire in the end of last year, has been raided by thieves.
Local media report that criminals broke into the wreck, currently moored in Bari, in attempt to steal passengers' valuables.
According to the inspectors, during their recent visit the wreck's seals were broken. Two of the cars parked outside the decks were found with broken windows and bags were scattered on the deck.
The local authorities in Bari are investigating the attempted theft with the assistance of representatives of the port. The private guards, securing the wreck, didn't notice anything.
Norman Atlantic caught fire 35 miles north of Corfu in the early hours of December 28 with 475 people on board. The accident resulted in 12 victims.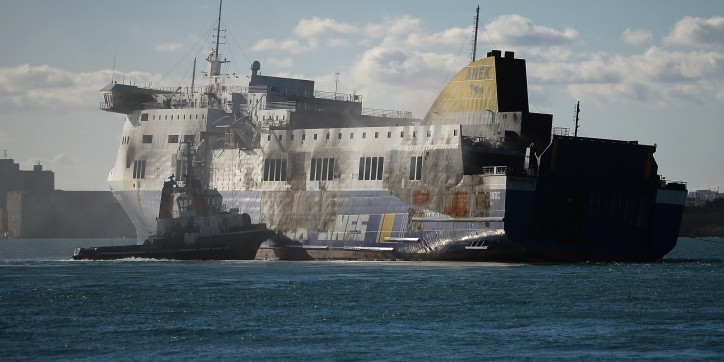 Photo: FILIPPO MONTEFORTE/AFP/Getty Images